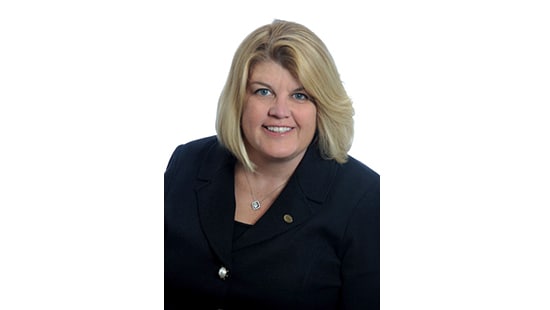 Elizabeth A. Simermeyer
Elizabeth (Beth) Simermeyer is Executive Vice President and President of Healthcare and Life Sciences for Ecolab Inc.
Elizabeth (Beth) Simermeyer is executive vice president and president of Healthcare and Life Sciences for Ecolab Inc., the global leader in water, hygiene and infection prevention solutions and services that protect people and vital resources.
Simermeyer leads the company's Healthcare business, which provides a broad portfolio of innovative infection prevention programs to customers in more than 90 countries, as well as Ecolab's Life Sciences business, which provides end-to-end contamination control programs to meet the exacting needs of personal care and pharmaceutical research and manufacturing facilities.
Prior to joining Ecolab in 2014, Simermeyer held several management positions during her 19 years with S.C. Johnson & Son, Inc., including senior vice president – Home Cleaning, North America; president and general manager of S.C. Johnson and Son, Limited, Canada; and vice president – Marketing, Developing Platform. She also held marketing and product development roles in Africa, Asia and Latin America.
Previously, Simermeyer served in several marketing roles at the Procter & Gamble Company.
Simermeyer serves on the board of directors of Securian Financial, the Greater Twin Cities United Way and PACER, an organization focused on advocacy and programming for special needs individuals. She also serves on the board of trustees of Groves Academy, Minnesota's only established school for students with learning disabilities and attention disorders.
Simermeyer holds a bachelor's degree with honors in Political Science from Bates College in Lewiston, Maine, and a master's degree in Business Administration from the University of Michigan. She also received certification through the Women's Director Development Program at the Kellogg School of Management.