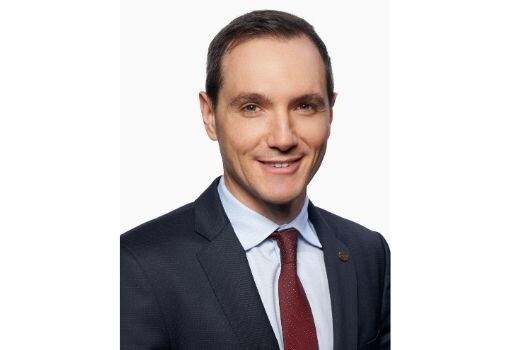 Pedro Sancha
Pedro Sancha is senior vice president of the Industrial Digital group for Ecolab Inc.
Pedro Sancha is senior vice president of the Industrial Digital group for Ecolab Inc., the global leader in water, hygiene and infection preventions solutions and services that protect people and vital resources.
In his current role, Sancha has responsibility for building the Industrial group's commercial digital business model. He oversees the group that develops and commercializes end-to-end solutions to help customers digitize their operations to reduce their water footprint, maximize their results and optimize their total cost of operations.
Previously, Sancha was the senior vice president and general manager of the Global Light division of Nalco Water, an Ecolab company. In this role, he was responsible for leading the division that provides digitally enabled, integrated water management solutions to customers in the food and beverage, high-tech, manufacturing, transportation and institutional markets.
Sancha joined Ecolab in 2018 after 14 years with Shell, where he worked across the value chain, including strategy, general management, supply chain, mergers and acquisitions, and business development. He began his career as a business consultant with Arthur Andersen. Sancha has extensive international experience, having lived and worked in Northern Africa, Europe, Asia Pacific and the U.S.
Sancha served on the board of the European Solvents Industry Group (part of the European Chemical Industry Council) and has volunteered as a mentor with The Cherie Blair Foundation for Women. He is a lead mentor with the Techstars Farm to Fork Accelerator, which helps start-up companies with innovative ideas around the food supply chain.
Sancha has master's degrees in Engineering from both the Polytechnic University of Madrid and the Ecole des Ponts Paristech in France, and a master's degree in Business Administration from Harvard Business School.