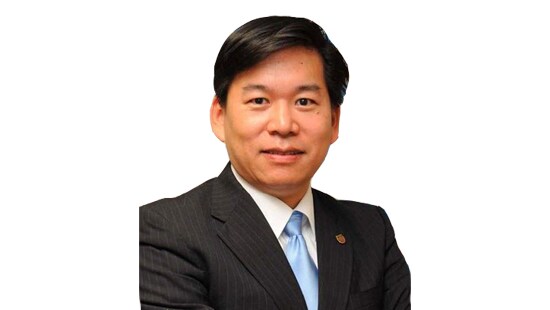 Sam Hsu
Sam Hsu is executive vice president of Strategic Planning for Ecolab Inc.
Sam Hsu is executive vice president of Strategic Planning for Ecolab Inc.
In this role, Sam is a leader of Ecolab's corporate strategy work and is involved in new business ventures and other corporate business development activities.
During his 22-year career with Ecolab, Hsu has held several leadership positions in Global Services, Global Strategic Planning, Commercial Digital Solutions, Greater China, International Healthcare, Latin America, Treasury and Corporate Development.
Prior to Ecolab, Hsu was a financial analyst at Merrill Lynch Asset Management and held various strategic and clinical positions in the healthcare industry. 
Hsu has been recognized as a Top 10 Business Leader in Greater China and a Best Leader in Driving Sustainability for his work to drive food safety, public health, sustainability and corporate social responsibility.
Hsu currently serves as chair of the board of directors for the Children's Theatre Company in Minneapolis and on the board of directors for the American Composers Forum. Previously, Hsu served as chair on the Food, Agriculture and Beverage committee for the American Chamber of Commerce in Shanghai, served on the board of directors of the Chinese Institute of Food Science and Technology and was executive director of the board for the China Health Inspection Association. 
Hsu received a bachelor's degree from National Taiwan University. He received a master's degree in business administration from the Kellogg School of Management at Northwestern University and completed the Leading Global Businesses Executive Program at Harvard Business School.