International Production & Processing Expo (IPPE)
Booth Number: C1141
LOCATION: Atlanta, Georgia
The 2018 International Production & Processing Expo will bring together more than 1,200 exhibitors and 30,000 visitors in Atlanta, Ga. from Jan. 30 - Feb. 1, 2018. Visit the official IPPE website at ippexpo.com.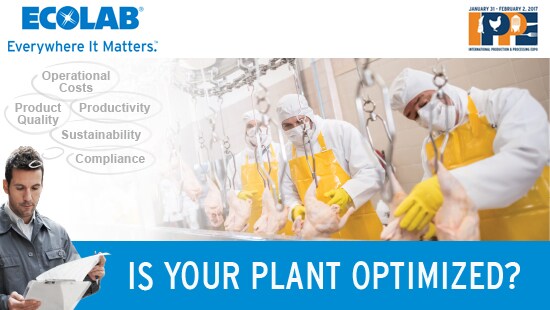 3D Trasar Technology for DAF
ANTIMICROBIAL TISSUE TREATMENTS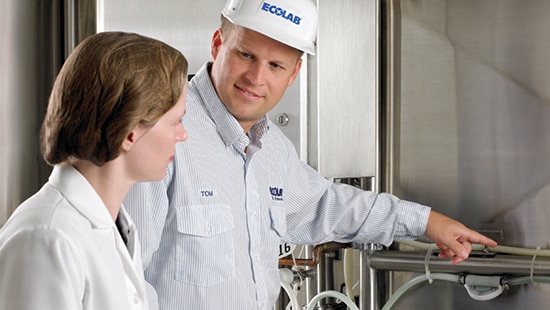 PEST SOLUTIONS FOR FOOD and BEVERAGE

Explore our latest innovations at IPPE Booth #C1141.

Enter a drawing to win a Surface Pro.
ECOLAB SPONSORED EVENT
NAMI
Environmental Conference for the Meat & Poultry Industry

Tuesday, January 30, 2018 
8:00 – 8:45 am                                 Water Re-use and Conservation 
                                                           Chris McCune, Sr. Corporate Account Manager, NALCO Water, an Ecolab Company
LOCATION DETAILS
The January 2018 International Production & Processing Expo will be held at:
Georgia World Congress Center
285 Andrew Young International Blvd NW
Atlanta, Georgia USA