Nalco Water Introduces New Line of PURATE™ Chlorine Dioxide Technology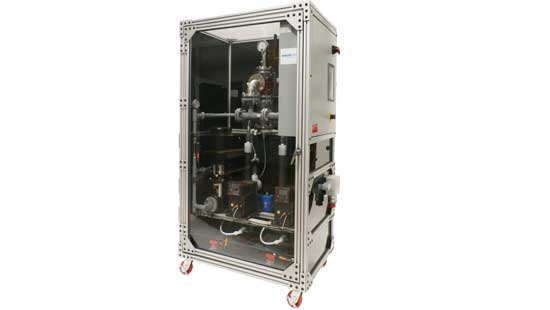 Purate Chlorine Dioxide Generator
Nalco Water, Ecolab's water management business, has launched an extension of its
PURATE™ technology
for chlorine dioxide (Cl02), a best-in-class biocide for industrial cooling water systems, in North America. Already the leader in Cl02 technology,  this new line is specifically tailored for small to medium size water systems. Nalco Water's new PURATE system is easy to install and use. The cost-effective system includes Nalco Water's PURATE chemistry and patented generator design to efficiently produce onsite chlorine dioxide. The platform also includes safety interlocks and remote monitoring and control capabilities to ensure reliable uptime and optimize microbial treatment and system performance. 
"Nalco Water is a global market leader for water treatment solutions and partners with many of the world's top industrial companies," said Jeff Bulischeck, executive vice president and general manager, Heavy Industries and Mining, Nalco Water. "We are excited to expand our proven, cost-effective microbial solutions to help North American producers minimize risk and maximize outcomes.
Follow us on Twitter
@Nalco_News
, LinkedIn at
Nalco Water, an Ecolab company
or Instagram at
nalco.water
For more information about Nalco Water's solutions for the Chemical Processing industry, visit
www.ecolab.com/nalco-water
.