ECOLAB RANKS EIGHTH ON 2019 BEST CORPORATE CITIZENS LIST
Sixth consecutive year in top 10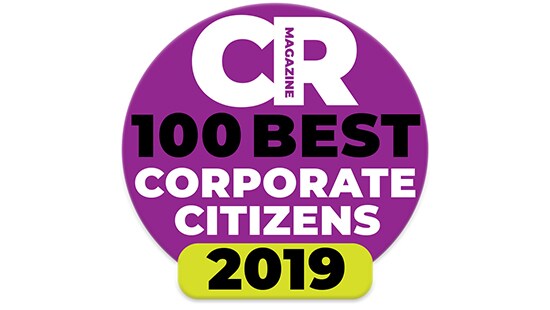 For the sixth consecutive year, Ecolab Inc. is ranked within the top 10 on Corporate Responsibility (CR) Magazine's 100 Best Corporate Citizens list, which recognizes leading U.S. public companies for their environmental, social and governance (ESG) performance. Ecolab ranks eighth on the 2019 Best Corporate Citizens list.
CR Magazine's 100 Best Corporate Citizens list ranks companies on the Russell 1000 Index based on an assessment of 134 corporate disclosure and performance factors across seven categories: climate change, employee relations, environment, finance, governance, human rights and stakeholders, and society.
"Each year, we measure the increasingly competitive progress of brands on ESG topics. Transparency and public commitments make corporate responsibility and sustainability programs stronger," said Dave Armon, CEO of 3BL Media, publisher of CR Magazine. "We congratulate those honored on this year's ranking for their commitment to the triple bottom line."
For more information about CR Magazine's 2019 list of the 100 Best Corporate Citizens, visit www.3blassociation.com.
###