Food Safety Superhero: Matt Jenkins From McDonald's Is Breaking Food Safety Out of the Silo and Increasing Collaboration Across the Industry
The COVID-19 pandemic has certainly changed our world. One of the most significant changes is the increased focus on public health. At many foodservice businesses, food safety professionals stepped up to use their scientific expertise to help protect the health of customers, employees and communities against a new virus. Food safety professionals helped advance important public health practices, such as mask wearing, social distancing, handwashing and enhanced cleaning, sanitization and disinfection, making them invaluable in the fight to reduce the spread of COVID-19.
Mandy Sedlak, an Ecolab senior manager of Food Safety and Public Health, sat down with several food safety professionals to discuss how the COVID-19 pandemic has impacted their industry.
Meet Matt Jenkins, a food safety superhero who has helped protect the public from foodborne illnesses and COVID-19 and manager of Restaurant Food Safety, U.S. Supply Chain at McDonald's.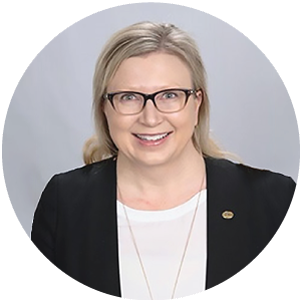 Thank you for joining us today to talk about food safety, Matt. You have spent many years in both food safety and public health roles. How did you first get interested in food safety?
— Mandy Sedlak, senior manager of Food Safety and Public Health, Ecolab
Matt: My background is in microbiology. I have a Bachelor of Science in microbiology and a Master of Science in Public Health. When I completed school, I worked in a pathology lab and quickly found that the lab environment of working next to the same people every day wasn't for me. A friend suggested I check out positions at the local health department. That is how I got introduced to the world of food safety, and I really found that working with people in restaurant environments was up my alley. I really enjoyed talking to new people every day and trying to make a difference in their establishment. So, that's how I realized what I like to do is talk to people and try to help solve their problems.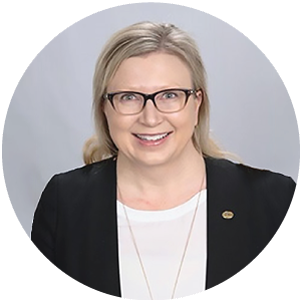 We're lucky to have people like you in this industry who are passionate about their work. So why is food safety important to you?
— Mandy Sedlak, senior manager of Food Safety and Public Health, Ecolab
Matt: When I was a kid in eighth grade, I came down with salmonella and it took a lot out of me. And my wife also had salmonella as a kid. I didn't want anyone else to suffer in the way that I did. I made it a goal of mine to do everything I could to make sure that nobody else had to go through what I had to go through.
The other thing that resonates with me is wanting to make an impact in my work. My wife is a kindergarten teacher and teaches kids how to read and it made me think about what I can do that will have a positive impact on the world. Particularly working for McDonald's, where we have more than 13,000 restaurants in the U.S., working in food safety means I help make sure the meals we serve are safe, secure and enjoyable for millions of people and that has a positive impact on the world.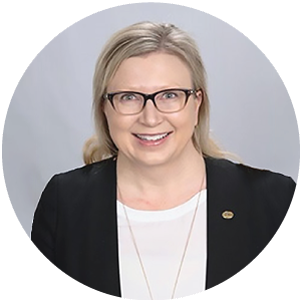 We know that during the COVID-19 pandemic food safety professionals had to juggle both food safety and public health. How have you and your team advanced food safety during the pandemic?
— Mandy Sedlak, senior manager of Food Safety and Public Health, Ecolab
Matt: I'll touch on two things that we did. One was that we happened to be launching a digital food safety platform at McDonald's in the U.S. just at the onset of the COVID-19 pandemic. This platform helped us modernize our food safety management systems and become more efficient with our verification checks at the restaurant level. It was a big accomplishment that we were still able to launch a digital platform during the pandemic.
The second thing we did is more holistic. At McDonald's, we like to say that we leverage a three-legged stool: McDonald's corporate, our supplier partners and our owner operators. Collaboration across those three segments was a big win. In years past, food safety was a bit of a siloed department, but the COVID-19 pandemic prompted us to really get out there and collaborate with others. We all came together to create the procedures that we put in place to help mitigate COVID-19 risk. And our restaurant teams and our franchisees did an excellent job to execute those procedures and went above and beyond what we asked them to do.
The food safety industry as a whole promoted collaboration. Restaurant businesses look to the food safety and public health professionals to help mitigate risk for their customers and I believe that we showed up. I want to give the industry credit for doing what was right. We shared data and procedures with each other extremely well. A lot of smaller restaurants were able to benefit from the procedures that McDonald's and our partners were able to put in place.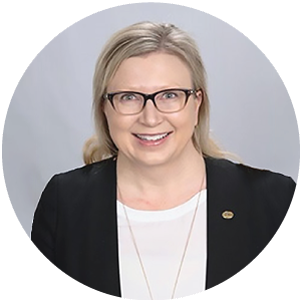 Our ultimate goal in the end is helping operations, making things simple, collaborating and making our guests feel comfortable and safe. How has the COVID-19 pandemic changed your customers' view of food safety and public health?
— Mandy Sedlak, senior manager of Food Safety and Public Health, Ecolab
Matt: I think the heightened sense of awareness is the takeaway for me. People are becoming more educated on what public health means and what public health systems are in place to help keep us healthy. When I started my career 18 years ago in food safety, the public didn't have as much information as they do today, which can sometimes be a good and a bad thing. But overall, I feel the heightened sense of awareness and the better education, the better that food safety is made to be. Consumers' expectations of restaurants are higher. We've always had those expectations internally, but now customers are voicing that opinion as well, so that makes our job even more important.


Food Safety Superhero Stories:
Customer Spotlight: Domino's Josh Giefer, a Food Safety Superhero, Is Serving Up Food Safety, One Slice at a Time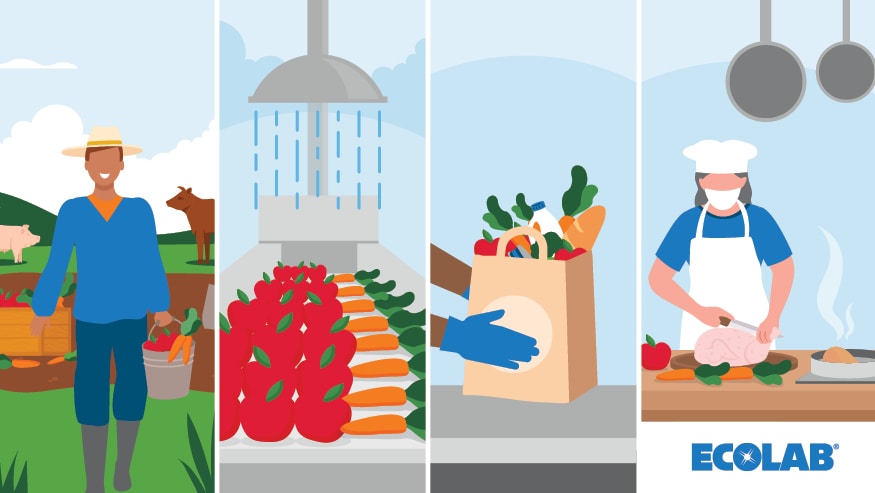 Keeping Our Guard Up Against Foodborne Illness
Food Safety Superheroes: How These Ecolab Associates Are Helping to Provide Safe Food