OptiPro™ Single Solid Neutral Enzymatic Detergent
For hospitals and healthcare facilities.
Ecolab Neutral Enzymatic Instrument Detergent formulated to dissolve and digest proteinaceous and other organic matter. The product is not a medical instrument sterilant or high-level disinfectant.
Product Details
Easy to Use
One sku instead of two for simplified inventory management
Color and shape coded blocks to help avoid chemical errors
Lightweight blocks are easy to store, transport and load
Impressive Performance
Innovative new solid-formula technology for extraordinary results in washer-disinfectors
Low foaming to help keep machines running at optimal performance
Controls scale formation to help increase efficiency of detergents and extend equipment life
Sustainability Advantage
Reduced packaging to help minimize waste
Reduced product weight and size to help decrease transportation and storage costs
Phosphate free formula to help reduce environmental impact
*OptiPro™ Single Solid Neutral Enzymatic Detergent is neutral at use dilution
| Product Size | Part Number |
| --- | --- |
| 2-2.8 lbs (1.3 kg) | 6000046 |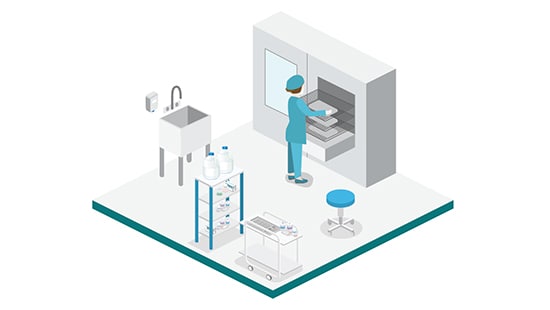 Related Automated Washing Products for Surgical Instrument Reprocessing
No automated washing product or equipment pages were found.