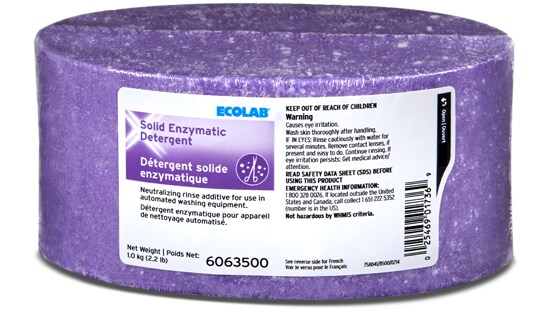 Optipro™ Solid Enzymatic Detergent
Ecolab Optipro Solid Enzymatic Detergent is a super concentrated complex blend of surfactants and enzymes formulated to dissolve and digest proteinaceous and other organic matter such as blood, mucus, feces, and albumin.
Solid Enzymatic Detergent is low foaming and effective even in short washing cycles. The product is suitable for the cleaning of surgical instruments and anesthetic utensils and is safe for use on all aluminum, zinc, nonferrous metals and other delicate materials. The product is not for use as a medical device high level disinfectant or sterilant and is phosphate-free.