Solid Neutral Rinse
Ecolab Solid Neutral Rinse is developed for accelerated, spot-free drying.
Solid Neutral Rinse agent is based on a unique blend of surfactants and sequestering agents and is suitable for ward utensils, containers and carts. The product is compatible with aluminum, zinc, non-ferrous metals, and other delicate materials and is not an instrument sterilant or high level disinfectant. The product is phosphate free.
Product Details
Small, easy to handle packaging
Helps improve safety
Reduced storage
Economical / less recycling cost
High sheeting power
Proven sheeting performance 
| Product Size | Part Number |
| --- | --- |
| 2-2.2 lb (1.0 kg) blocks  | 6063519 |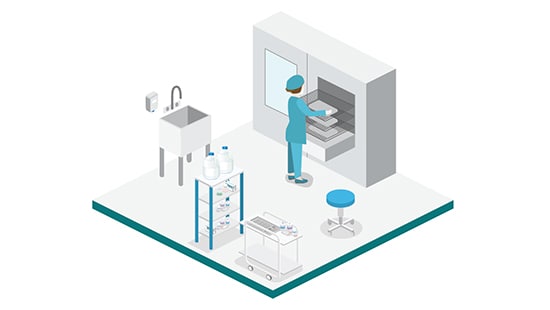 Related Automated Washing Products for Surgical Instrument Reprocessing
No automated washing product or equipment pages were found.