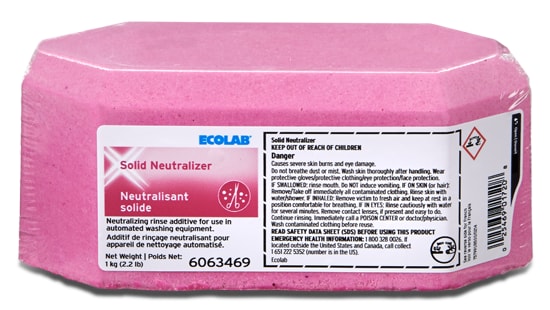 Solid Neutralizer
Ecolab Solid Neutralizer is suitable for use on stainless steel instruments.
Solid Neutralizer compatibility with other materials is made available by consulting the instruction for use from the original equipment provider and is not an instrument sterilant or high-level disinfectant. The product is phosphate-free.
Product Details
Acid pH
pH = 1.8 – 2.3
Excellent performance
Effectively neutralizes alkaline wash water
Helps prevent instrument corrosion and washer scale buildup
Non-Foaming
Can be used in low / high impingement washers
Effective in all wash temperature
Optimum 140 – 1600 F (60-710 C) 
| Product Size | Part Number |
| --- | --- |
| 2-2.2 lb (1.0 kg) blocks  | 6063469 |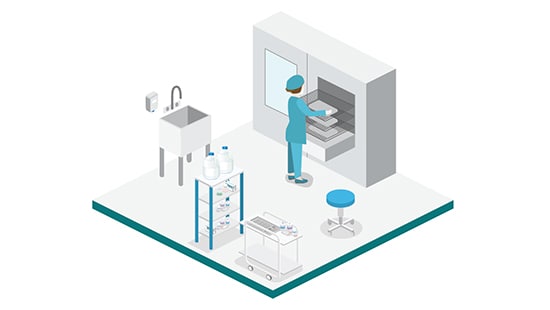 Related Automated Washing Products for Surgical Instrument Reprocessing
No automated washing product or equipment pages were found.