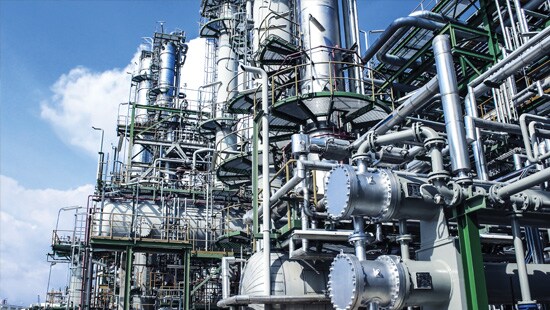 Consulting Services for Boilers
Quantum Technical Services, a Nalco Water Company, provide diagnostic, troubleshooting and consulting services to the refining and petrochemical industry. Our experienced technicians, engineers and consultants provide the highest level of expertise and service to optimize your performance and support your business needs. We have strategically positioned personnel ready for quick response to your location.
Quantum Technical Services: Diagnostics, Troubleshooting and Consulting for Boilers
Tracer Studies
Tracer Studies can help you troubleshoot numerous operational issues and determine actual system performance, including accurate water flow rates and boiler cycles of concentration. Whether we are detecting a heat exchanger leak, measuring flow rates, conducting a flare study or performing an FCC study, Quantum can help diagnose the problem. We provide the data to help you make effective operational and maintenance planning decisions.
Steam Studies
For new boiler start-ups or ongoing boiler operation, understanding the specific steam purity is critical for maintaining downstream equipment reliability. Steam studies can confirm boiler manufacturer's specs, determine actual on-line performance and determine optimum boiler operational parameters for reliable steam production.
Boiler Water System Reliability Audit
Nalco Water takes a systematic, total system approach to evaluating your boiler and steam systems. Our data-driven process includes examining the mechanical, operational and chemical components of your system.