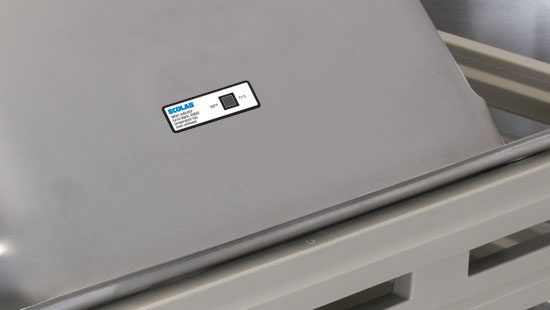 Disposable Thermometers
Disposable Thermometers aid in ensuring that your staff adheres to FDA and CFIA food regulations while washing dishes and preparing meals. Whether you are searching for disposable T-Stick Temperature Sensors to measure temperatures, Dishwasher Temp Labels to verify dishmachine water temperatures, or reusable Disposable Thermometers to accurately assess that food has reached safe-cooking temperatures, we have an assortment of temperature gauges to choose from.
Dishwasher Thermometers, T-Stick Temperature Sensors and Dishwasher Test Strips
No matter what style of disposable thermometer you need for food safety, Ecolab has a single-use or reusable disposable thermometer to meet your needs.
Get more information and buy directly from foodsafety.ecolab.com.