Coronavirus (COVID-19):​ Preparation and Response for Industrial Businesses
The COVID-19 pandemic is creating new challenges for industrial and manufacturing businesses, many of which are considered essential to society. Manufacturers, power plants, mineral processors, paper mills, refineries and others face increased pressure to continue operations and, in some cases, increase production to meet unprecedented demand. Others are looking for support as they slow production or shut down temporarily. In many cases, our customers are taking extra precautions, such as restricted site access, to keep employees safe.
Industrial Businesses and COVID-19
Nalco Water recognizes the careful balance required to maintain productivity and minimize the risk of COVID-19 exposure. We can create solutions to best address your industrial environments and operational needs. From detailed service plans and procedures to digital technology that enables remote monitoring, we tailor solutions to help ensure business continuity in these unusual circumstances. In addition, as an Ecolab company, we can connect you with critical cleaning and sanitizing products to keep your industrial environment safe.

For more information about how Ecolab enables us to keep our customers and employees safe, check out the link here.
Spotlight on Digital Technology
3D TRASAR™ Solutions
3D TRASAR™ uses an interconnected ecosystem of smart technology, innovative chemistry and extensive expertise to proactively resolve problems and deliver effective results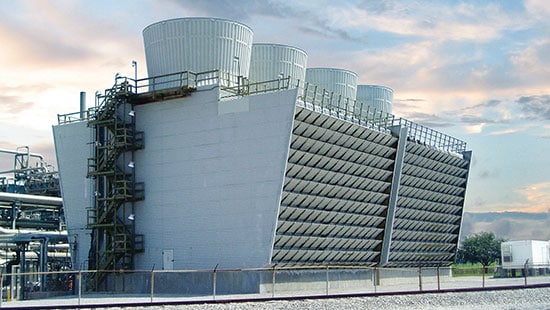 3D TRASAR™ Technology for Cooling Water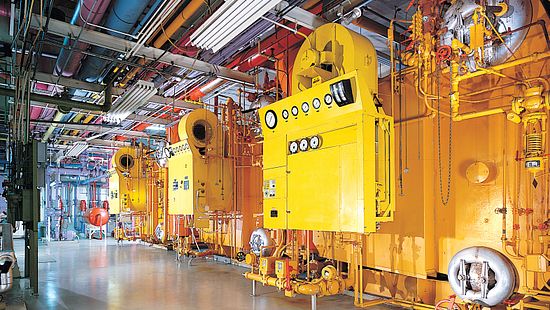 3D TRASAR™ Technology for Boilers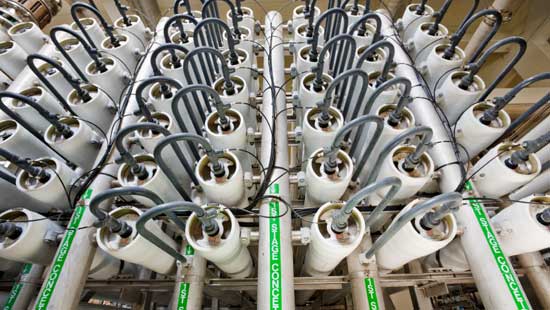 3D TRASAR™ Technology for Membranes
3D TRASAR™ Technology for Dissolved Air Flotation (DAF)
3D TRASAR™ Caster Technology​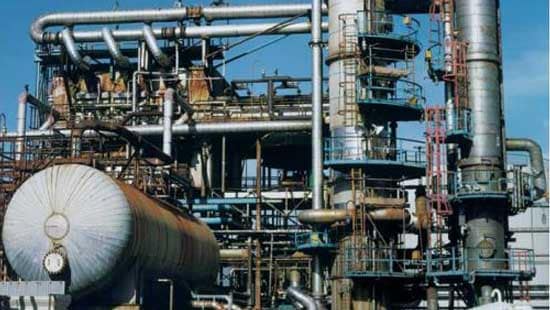 3D TRASAR™ Technology for Crude Overhead Systems
Innovations, Insights and Remote Monitoring
Our innovations combine data-driven insights, science and service to take performance operations and sustainability to the next level.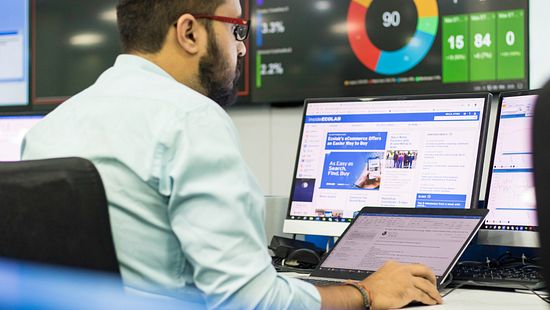 Ecolab Global Intelligence Center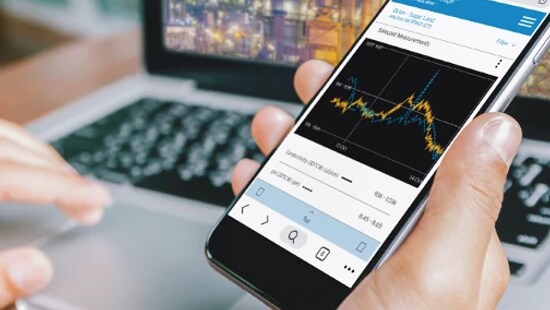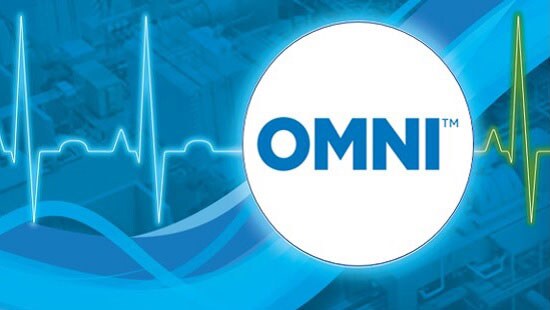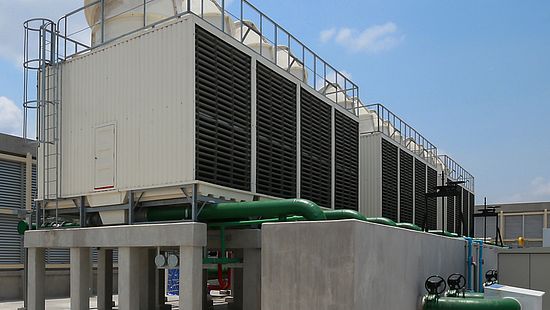 Industry-Specific Resources
Power Industries
On-Demand Webinar:
Chemical Industries
On-Demand Webinar:
Primary Metals Industries
On-Demand Webinar: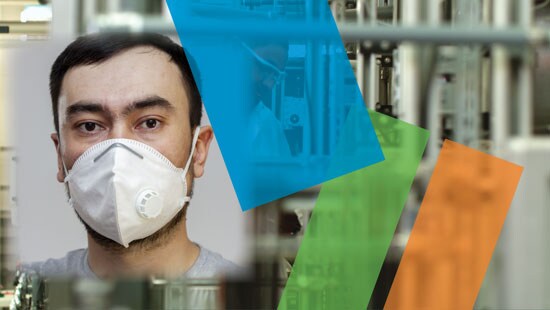 Industrial Facilities
On-Demand Webinar:
Stay Up To Date on COVID-19
The situation with COVID-19 is changing daily. Ecolab and Nalco Water are your trusted partners, providing expertise and guidance for how to help combat the spread of COVID-19 and reduce the risk for employees and customers. Complete this form to stay up to date on the most recent information on COVID-19 and opt-in to receive promotional information specific to your industry.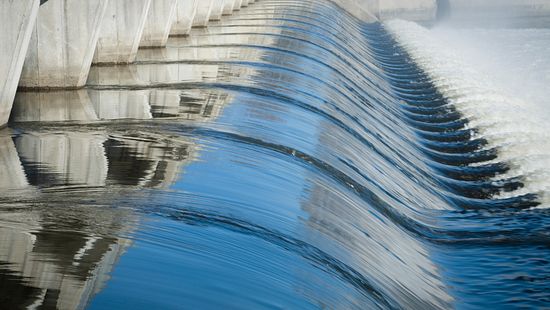 Q&A WITH ECOLAB EXPERT
COVID-19 can impact industrial water applications. Senior Staff Scientist Amit Gupta, Ph.D, provides answers to common questions.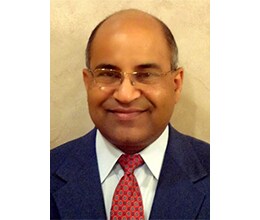 Amit Gupta, Ph.D.
Senior Research Scientist
Dr. Gupta has served the water treatment industry in a technical research and development role for almost 20 years. His areas of expertise include Microbiology and Molecular Biology – genetics, physiology and biochemistry. He has functioned in several different fields including academia, industry and as an independent consultant to industry. His current responsibilities at Nalco Water include the development of new microbial control technologies where he provides technical expertise to customers and the sales team for application of technologies and for the registration of antimicrobials, develops best practices and delivers training. 
Q: What is COVID-19?
A: COVID-19 is an abbreviated term for Corona Virus Disease-2019 and is caused by the SARS-CoV-2 virus.

Q: How might an industrial water system become contaminated by the COVID-19 virus?
A: The likely source of SARS-CoV-2 in industrial water systems is either through untreated make-up water or through aerosols produced from carrier personnel in the proximity of the system.
Untreated wastewater may become contaminated with virus particles from the excretions of symptomatic, asymptomatic, or pre-symptomatic individuals.

Q: Is there concern that municipal and potable water may be a source of transmission of the COVID-19 virus to humans?
A: Water-to-human transmission has not yet been documented.
For municipal and potable water, current water disinfection practices are effective against non-enveloped viruses and bacteria. Current practices are also expected to be effective against enveloped viruses such as coronaviruses.

Q: Can the COVID-19 virus replicate and grow in industrial water sources?
A: While the COVID-19 virus may survive in water, unlike certain pathogenic bacteria such as Legionella, it is not expected to multiply and grow in industrial water systems. The COVID-19 virus requires host animal cells to replicate.

Q: Do we know how the presence of other bacteria in a water source may affect the COVID-19 virus?
A: The presence of antagonistic bacteria could adversely affect the COVID-19 virus. However, the stability of this virus in the presence of other bacteria and biofilm in water is yet to be understood.

Q. What is the likelihood of infection by SARS-CoV-2 from an industrial water system?
A: The risk of acquiring SARS-CoV-2 infection from industrial water systems is low for several reasons:
Water-to-human transmission has not yet been documented.

The primary transmission mode of SARS-CoV-2 is human-to-human contact (respiratory droplets, hands, surfaces); secondary transmission can occur through human exposure to untreated wastewater with SARS-CoV-2 fecal contamination.

The source of the virus will be from the use of untreated contaminated water.

The virus is not expected to grow within the water system.

The concentration of the virus in industrial water systems is expected to be very low.

The survival of the virus in water depends on different factors, including temperature, chemical make-up, presence of antagonistic microorganisms, presence of antimicrobials (i.e. residual disinfectant levels) etc.

Antimicrobial programs are used for microbial control to reduce operation performance risks
Q: Are our current microbial control programs adequate to control SARS-CoV-2 in our industrial water treatment?
A: Disinfection steps in both drinking water plants and wastewater treatment plants and the associated regulatory requirements have been developed to inactivate and kill a broad spectrum of pathogens.

According to OSHA, coronaviruses such as SARS-CoV-2 are susceptible to the same disinfection conditions in the healthcare setting as other viruses, so current disinfection conditions in wastewater treatment facilities are expected to be adequate. This includes microbial control practices such as oxidation with hypochlorite (i.e., chlorine bleach) and peracetic acid, as well as inactivation through ultraviolet irradiation.

Q. How can the occurrence of SARS-CoV-2, and associated risks be reduced in industrial water systems?
A: Plant operations should ensure workers follow routine Best Practices to prevent exposure to wastewater, including engineering and administrative controls, safe work practices, and PPE normally required for work tasks when handling untreated wastewater.

Q: What considerations should be taken for changes in building use, and low load/no load for extended periods of time?
A: Facility managers should consider how changes in building use will affect water management plans and make changes to those plans to maintain adequate microbial control and biological safety. Specifically, low use or no use of potable water and cooling tower systems will negatively impact the quality of water in these systems, which will likely result in the need for remediation and re-commissioning before the building or space is reopened to occupants.
For cooling water systems, low load or no load for an extended period will result in growth of bacteria and slime (i.e., biofilms). If chillers will remain off and a cooling tower is not needed, then shut it down and drain the cooling tower to prevent these problems.
If a cooling tower is still needed for low or intermittent load, keep the tower water circulating, continuously bleed water from the tower at a low rate, and continue to regularly apply and monitor adequate biocide(s)/chlorine treatment to maintain control of biological growth. Industrial systems utilizing recycle water or treated wastewater as makeup would benefit from increase in monitoring to ensure adequate microbial control treatment is implemented.

References

Holshue et al. 2020, N Eng. J Med, 382: 929-936
Hung, 2003, J. R. Soc. Med., 96: 374–378
Leung et al. 2003, Gastroenterology, 125: 1011–1017
La Rosa et al. 2020, Water Research, 179: 115899
Wigginton et al. 2015, Environ. Sci. Water Res. Tech., 1: 735
Naddeo and Liu, 2020, Environ. Sci.: Water Res. Technol, Published 3-27-2020
Water Environmental Federation - https://wef.org/coronavirus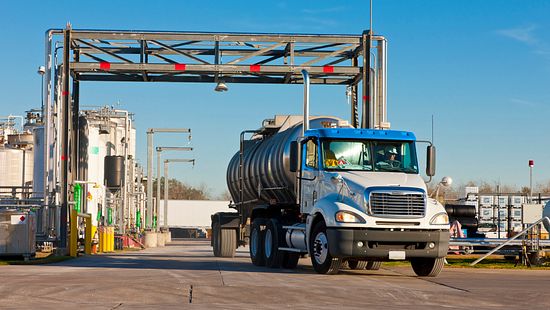 Paper Customer Deemed Essential Supplier Amongst COVID-19 Pandemic
As the COVID-19 pandemic continues, so does the need for medical supplies shipped to hospitals all over the world. One of Nalco Water's Paper customers in North America had logistic challenges with a carrier due to restrictions on deliveries imposed by the city in which the customer was located. Fortunately, the Nalco Water Paper team was able to build carrier contingency plans to ensure that this customer remained on the essential list because their board and packaging products were used for medical supplies. The Nalco Water Paper logistics team was able to secure another carrier and meet this customer's delivery schedule and continue deliveries going forward. If you are a Paper customer with a similar need, contact your local sales rep to discuss a solution that can help.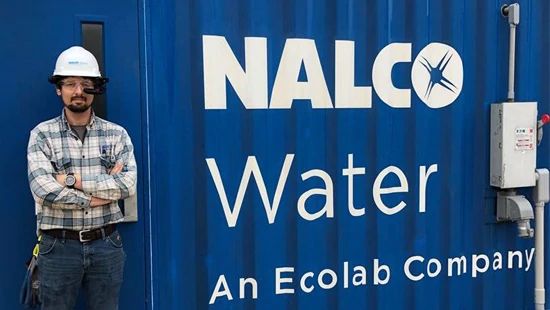 Augmented Reality Aids in Remote Technical Support During COVID-19 Crisis​
As customer site restrictions become part of daily reality due to COVID-19, Nalco Water is using state-of-the-art augmented reality to connect our experts with heavy industrial customers to provide the latest in remote servicing.
RealWear is a head-mounted augmented reality device that lets a Nalco Water associate or a customer share visual content in real-time, exactly as they are seeing it. By providing eyes on the actual scenario as it's happening in the field, RealWear allows Nalco Water to trouble-shooting issues and guide equipment installations while observing proper social distancing and other safety protocols.
"Tools like RealWear have helped us be more agile in the face of COVID-19," said Lorena O'Neill, Marketing director, Heavy industries. "If our representatives can't physically be at a plant, the customer can wear the headset and our experts can still provide the highest levels of technical expertise."
Mining Delivers Customized Service Plan to Mineral Processing Plant During COVID-19 Crisis
Many mineral processing plants face the duel pressures of maintaining productivity while restricting on-site associates to minimize potential COVID-19 exposure. One US-based customer needed support from the Nalco Water Mining division to craft a site-specific service plan that addressed both realities. The Mining team used their knowledge of the customer's operating parameters to develop a service plan that helped enabled business continuity while clearly communicating the safety requirements and expectations of the plant. By deploying the service plan, the customer could continue safe operations with limited on-site personnel. If you are a mining company or mineral processor, your local sales rep can help you create a service plan that fits the unique needs of your operational environment. Contact them for more details.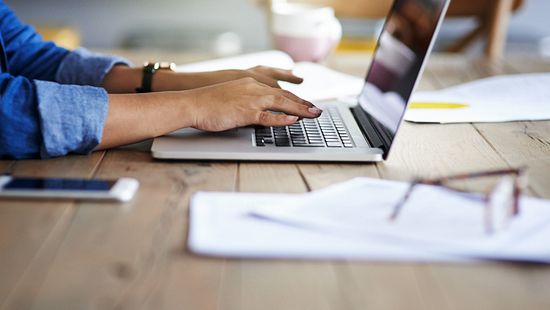 Paper Offers Webinar-based Customer Training
Due to the current COVID-19 pandemic, our ways of working and interacting with customers has adjusted to become more agile, and we are looking for interactive approaches through digital and remote solutions. Aware of the current scenario, the Board & Packaging team in Brazil ran two technical training sessions through a webinar as a proactive way to interact with one of their main customers in the market. The main objectives of the training sessions were to transmit general knowledge of microbiology, contaminant control, boil-out, retention and drying for the board and package manufacturing process. The technical training sessions gave the Paper team an opportunity to share critical expertise to support the customer. This was especially important now, as Board & Packaging products are facing increased demand based on shipping needs in the current environment. If you are a paper customer that needs to explore virtual training webinars as an option, contact your local sales rep to discuss.
Remote service using Refined Knowledge real-time insights, allowed the petrochemical plant to avoid an unplanned shutdown.
In light of the COVID-19 pandemic and most of our operational force working remotely, the Nalco Water service team employed our unique Refined Knowledge platform to effectively identify and mitigate the consequences of a chlorine gas outage, that impacted the reliability and safety of three main hydrocarbon cooling water systems at a Texas petrochemical plant. The Refined Knowledge technology enabled the team to monitor free chlorine levels, yellow metal corrosion rate impact and cycles controlling during a four day outage; providing key insights that allowed the manual batch feed of bleach.
Using our advanced dashboard that provides critical insights, the  customer engineers and SME collaborated with Nalco Water technical and site team to analyze and compare data from all three cooling towers, allowing our team to quickly develop and implement a corrective action plan to optimize the bleach dosages. As a result, during this outage all units have continued to operate as normal with minimal impact, and avoided a potential unplanned shutdown of the plant, as well as keeping everyone safe from COVID-19 exposure by working remotely. Furthermore, we've successfully coupled online data with additional wet chemistry tests to continuously operate cooling water systems safely and efficiently.
Light Institutional
Markets