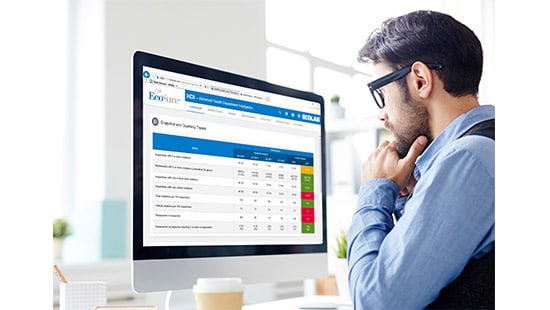 Advanced Health Department Intelligence
Ecolab HDI helps foodservice operators better understand their health inspection results, improve health inspection performance and more strategically and proactively manage food safety risks across multiple sites. It captures every health department inspection from every location and applies scoring and advanced analytics to the data, providing valuable insights that make it easy to identify food safety issues and trends. Data is accessible in a secure web portal 24/7, and our food safety experts partner with you to reduce your food safety risks and protect your guests, employees and reputation.

Programs, Products, Equipment and Services
Explore our Health Department Intelligence Offerings
We couldn't find any results for "".