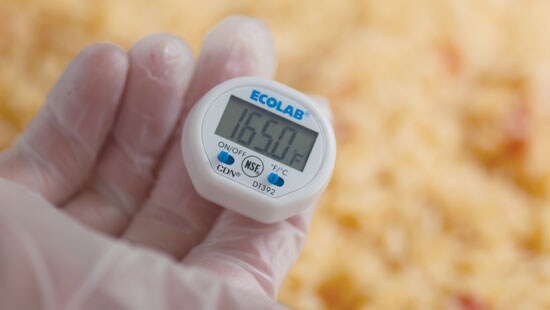 Temperature Management products
Ensure that the food preparation process is properly implemented with thermometers. Prepare food and beverages safely by utilizing thermometers correctly. Designed with easy-to-read screens that help ensure food and appliances reach the designated temperatures, our selection includes: Digital, Dial, Infrared, and Specialty Thermometers. Browse to find the thermometers that help you meet food temperature safety requirements to keep your customers and employees safe.
Programs, Products, Equipment and Services
Explore our Temperature Management Products Offerings
We couldn't find any results for "".