COVID-19: Pest Impact on Food Safety
The Pest Monitor Newsletter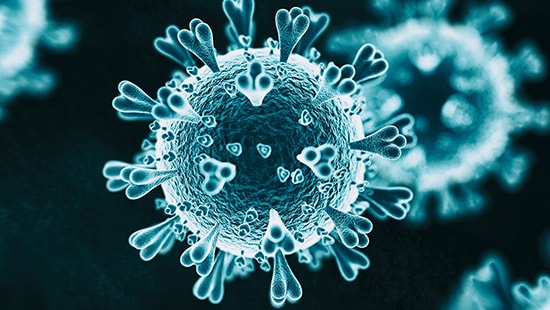 In March, the U.S. Department of Homeland Security declared pest control to be an essential service; one which is vital to ensure the "continuity of functions critical to public health and safety, as well as economic and national security." The designation not only allowed pest management providers to continue working through COVID-19 shelter-in-place orders, but conferred "a special responsibility to maintain your normal work schedule." As supported by FDA's advancement of the importance of pest control in FSMA and foodborne disease outbreaks related to pests (see explanation in Rodent Ceiling Activity), pest management is a critical aspect of food safety and public health.

Despite the need and the special responsibility, however, it wasn't always easy for pest management providers to maintain normal work schedules. With some food production facilities closing their operations; all having to implement social distancing and wellness screening requirements; and many banning "visitors" altogether, pest management providers were not always able to get in to do their jobs during the pandemic. While closure was more common for foodservice establishments, many food producers also shut down facilities or sections due to extensive worker illness and absence or inability to switch production from foodservice to consumer to meet the change in demand.

Both the shutdowns and the service restrictions have impacted pest presence and activity – particularly that of rodents. In fact, an increase is already being seen in areas with closed or limited service at commercial establishments. According to the CDC, "Rodents rely on the food and waste generated by these establishments. Community-wide closures have led to a decrease in food available to rodents." Because of this, "Environmental health and rodent control programs may see an increase in service requests related to rodents and reports of unusual or aggressive rodent behavior."
Additionally, as noted by the University of Minnesota Extension Service, "any type of delay in pest management procedures will result in dealing with potentially more severe and extensive infestations." And even facilities that stayed open and/or maintained their pest control services are likely to see an impact because the closure of other establishments has led rodents, and other pests, to seek new food sources. As Washington's King County Health Department warned, "Even if you continued your pest control services during quarantine, you should still take extra precautions concerning rodents."

Those extra precautions should include:

Discussion with your pest management provider about potential areas of pest risk and recommendations for prevention.
Inspection for any holes, gaps, or cracks through which pests could enter your facility.
Regular inspection of hidden and hard-to-reach areas, such as beneath and behind food storage and above ceilings.
Preventive controls and services in these susceptible areas.
Regular cleaning and sanitation of all areas of the facility and equipment, especially those where food particles can accumulate and attract pests.
The COVID-19 pandemic creates numerous challenges for the food industry as businesses work to protect employees from illness while continuing to ensure the safety of the food produced. While the extended facility closures and lack of people movement gave pests "free rein" in many areas, there are solutions. Maintaining your regular pest management service, communicating with your pest management provider, and taking extra precautions as the world reopens will all help ensure food safety and protect your brand.