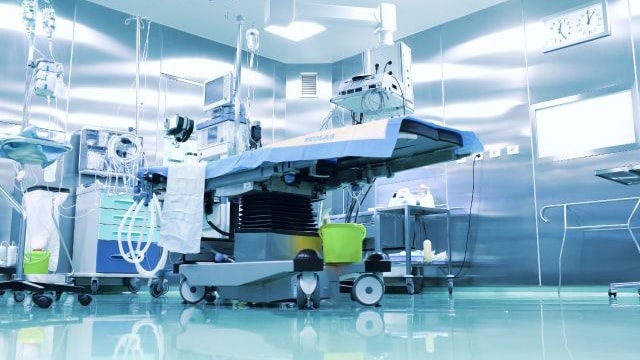 Environmental Hygiene Program for Ambulatory Surgery Centers
Independent studies confirm that surfaces in the operating room are not cleaned properly, regardless of how much time is spent cleaning.
Ecolab ASC Environmental Hygiene Program helps monitor and standardize cleaning processes in ASCs, optimize infection control and decrease turnover time in the operating room. We help you drive and sustain operational efficiency while improving cleaning effectiveness.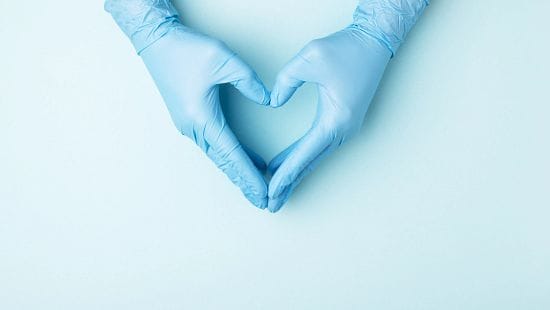 ASC Environmental Hygiene Program

Optimize Operating Room Utilization and ASC Cleaning Across Multiple Touchpoints
Decrease Turnover Time and Improve High-Touch Object Cleaning
Decrease Turnover Time and Improve High-Touch Object Cleaning.
Our programmatic approach optimizes cleaning workflows across multiple ASC facility touchpoints including the OR. We are committed to improving infection control across ASCs, refining turnover tasks and supporting nightly cleaning outcomes, all to increase your patients' and teams' protection and peace-of-mind.
Digital Analytics and Actionable Insights

Awards and Customer Feedback
Ecolab's ASC Program is the latest programmatic offering from the award winning Ecolab family of Healthcare programs that expands the Operating Room Program to include the entire ASC facility. Ecolab's OR Program was just recognized by The Leapfrog Group & Newsweek in their first ever 'Best Infection Prevention Products' awards.
Ecolab OR Program Cleaning Improvements
Ecolab OR Program Customer Satisfaction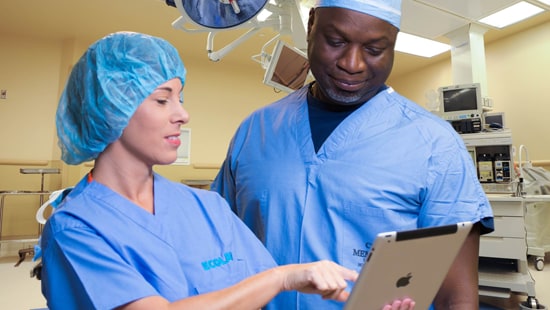 In-Person and Online Training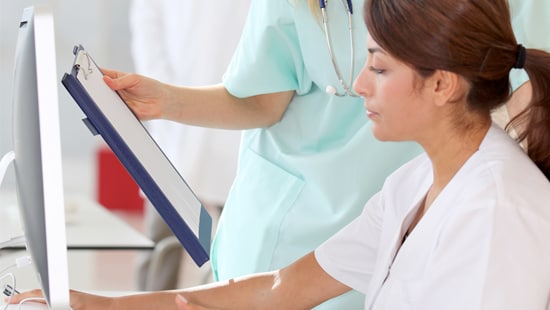 Continuing Education Credits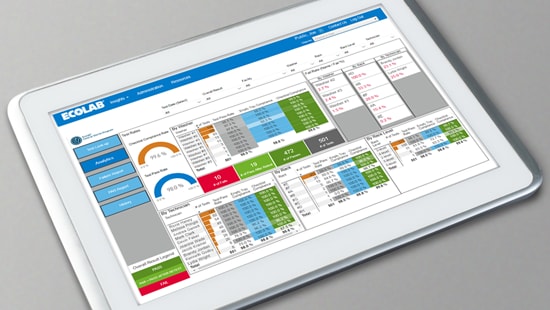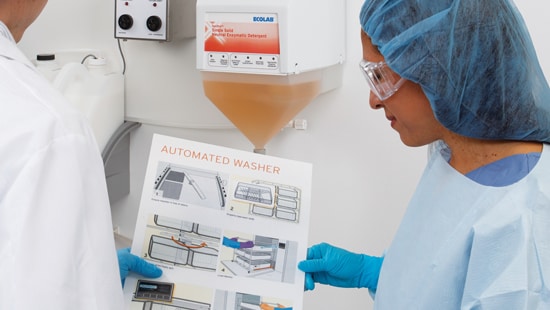 A Programmatic Approach for Hospital ORs
Related Surgical Solutions
No related solution pages were found.
Contact Us
Click the green Email or Call buttons on the right side of this screen to request more information.