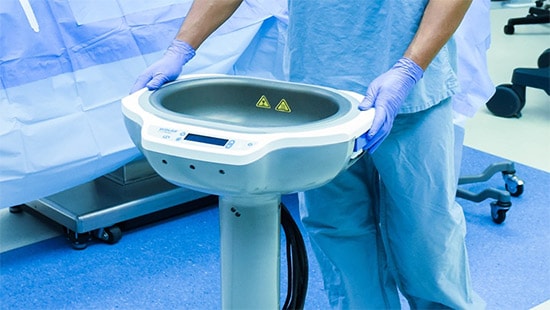 Irrigation Fluid Warming for Hospitals
Even mild inadvertent hypothermia can increase post-anesthesia recovery time, blood loss, and morbid cardiac outcomes. Ecolab's fluid warming solutions help ensure fluids are accurately held at the proper temperatures to prevent hypothermia in surgery. Our innovative CoreTemp Fluid Management System also provides automatic and accurate volume tracking.

Fluid Warming Equipment Details
1 Association of Perioperative Registered Nurses (AORN) Recommended Practices Committee. Recommended practices for the prevention of unplanned perioperative hypothermia. AORN J. 2007 May; 85(5): 972-988.
Related Patient Temperature Management Offerings