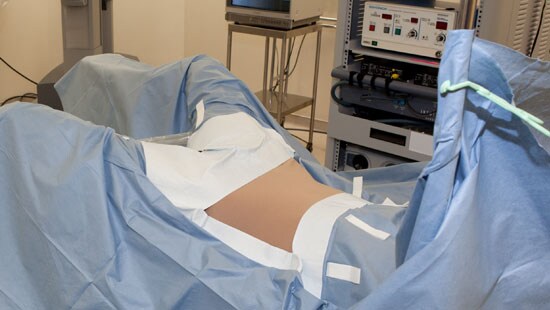 Robotic Assisted Surgical Patient Drapes
Ecolab's Microtek® has a long history of innovation in sterile draping designs.
Our comprehensive line of robotic assisted surgical patient drapes offer Ecolab customers the necessary options to meet all their surgical robotic draping needs.
Product Details
These advanced Robotic Assisted Surgical draping solutions offer many advantages:
Procedure appropriate fenestrations
Larger abdominal fenestration to accommodate unique positioning of robotic arms
Multiple cord holders to keep the surgical site organized and free of obstruction
Integration of Ecolab Microtek patented technologies including Perfect Pouch™ for optimal fluid control
Attached and separate legging options to meet clinical preference with ease and convenience
Dual instrument pouches
Note: Medical devices advertised here may not have been licensed in accordance with regional regulations or country specific (e.g. Canadian) laws.