Surgical Equipment Drapes
Innovative sterile medical equipment covers that deliver increased efficiency and safety.
Our equipment drapes provide innovative procedure and device-specific solutions to help reduce the risks of infectious disease transmission, protect healthcare workers and improve clinical outcomes. For more than two decades, we have delivered procedure and device-specific equipment drape solutions to minimize disease transmission and provide effective barrier protection.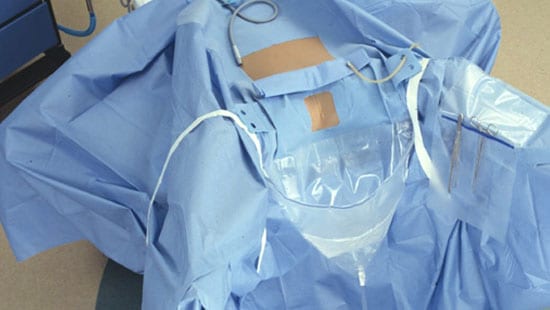 Explore Our Surgical Patient Drape Solutions
GENESYS™ SUSTAINABLE TECHNOLOGY
Programs, Products, Equipment and Services
Explore our Surgical Equipment Drape Offerings
We couldn't find any results for "".
Note: Medical devices advertised here may not have been licensed in accordance with regional regulations or country specific (e.g. Canadian) laws.