Natural Food Production: The Risks and the Rewards
The Pest Monitor Newsletter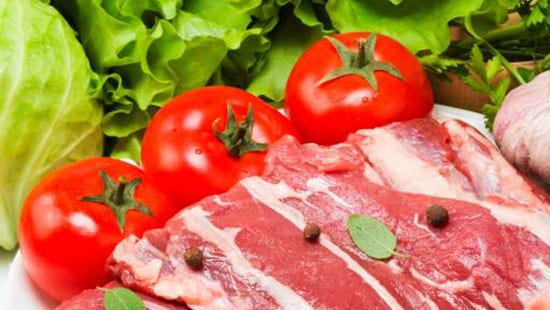 Natural Foods. It is a term with no global standard, but extensive consumer demand. In fact, it is a prevalent trend that is being driven by consumers seeking healthier foods— demanding to know what is in their food, where it comes from, and how it's made.

Additionally, because there is no set definition for natural, consumers are developing their own. A key component of this, according to PMMI, is that 91% of U.S. consumers perceive that food products with easily identifiable ingredients are inherently healthier. Consumers aren't just saying it, they are putting their money behind it: 
Organic sales have topped $43M—5% of total food sales. (RSM Food & Beverage Monitor Survey)
46% of consumers said they avoid GMOs, 70% of whom cited health concerns for doing so. (The Organic & Non-GMO Report)
Nearly 80% interpret "natural" foods as being free from artificial colors. (University of Winnipeg)
And manufacturers are responding: Not only are 15.7% of all new products labeled as non-GMO, but major companies are altering product formulations or creating new food items to meet consumer demand for "natural." In fact, in 2016, food companies reformulated more than 180,000 products to meet changing dietary preferences—doubling that of 2015.
THE IMPACT
Such changes don't come without effort and risk. Product reformulation requires that the manufacturer completely reassess and update its FSMA-mandated Food Safety Plan and labeling a product as organic brings a whole new set of specifications against which the manufacturer may be audited by customers or other third parties. Additionally, product development or reformulation will generally require new ingredients or suppliers. All of these can contribute to higher risk and higher cost.

For example, because of the low-to-no pesticide-use specifications for a product to be labeled organic or perceived by consumers as non-GMO, these ingredients are much more likely to carry pests into your facility. To add to that complication, "natural" foods often require the use of fresh ingredients/produce, for which more environmental controls, such as cold storage, will be needed. Now you've added potential food safety risks related to both pests and temperature controls.

Taking it a step further, changing ingredients can also mean changing suppliers—requiring new sets of food safety controls. This can be particularly challenging if your goal is to meet consumers' desires for local foods, which generally means working with more and smaller suppliers.
MITIGATING RISK
Although meeting consumer expectations of natural can increase risk, it also can come with significant rewards of increased sales. Thus, manufacturers seeking to mitigate the risks are working to understand the inherent food safety risks of organic, non-GMO, locally sourced ingredients, and are applying best practices for receiving, storing, and processing to mitigate these.

One such area where increased importance has been realized is preventive controls, particularly of pest management, cleaning, and structural maintenance. While assessing related risk can sometimes be accomplished in-house, it can be advantageous to include outside consultation and recommendations from your pest elimination provider to further ensure food safety as well as compliance with organic or "natural" operation audits.