The Rise of Technology
The Pest Monitor Newsletter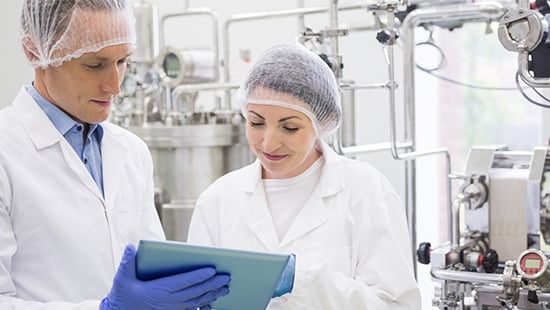 "Today's technology-focused world has morphed the way our society operates, creating a highly complex and globally interconnected landscape that is fundamentally changing the way foods move from farm to table." Thus begins an April 2019 statement from FDA evidencing the rise of the digital world. While technological applications and even requirements are not new, they are continually increasing for food facilities:
Food facilities that manufacture/process, pack, or hold food for human or animal consumption in the U.S. are required to register with the FDA. And according to updates under FSMA, "The Secretary may require that registration under this section be submitted in an electronic format. 
To meet the definition of a "qualified facility," which enables a facility to meet modified requirements of FSMA's Preventive Controls Rule for human foods, the facility must submit specific attestation … for which "FDA encourages electronic submission."
As announced in September, 2018, Walmart will require that all suppliers of leafy greens implement real-time, end-to-end traceability back to the farm using blockchain technology by September 2019.
With Walmart's former Global VP of Food Safety Frank Yiannas, who initiated Walmart's blockchain initiative, now the FDA Deputy Commissioner for Food Policy and Response, technology has become a key FDA initiative. In fact, the April statement announced a "'New Era of Smarter Food Safety' to augment our efforts implementing important FSMA requirements while also leveraging, among other things, the use of new and emerging technologies." 
The statement went on to note: "Tracing is only one area where technology can enhance food safety. We'll also be looking at how to leverage emerging technologies and other approaches that are being used in society and business sectors all around us."

While neither pest management nor other such services were specifically mentioned, the statement held an underlying premise of increased technology in all areas related to food safety. FSMA introduced the drive toward the modernization of food safety practices, and from all accounts, technology is what will help to carry it forward. And food and beverage companies will need to keep up – or get left behind. 
As the FDA statement concluded, "welcome to the new era of smarter food safety that is people-led, FSMA-based and technology-enabled!