New Insights for Health Care Environmental Hygiene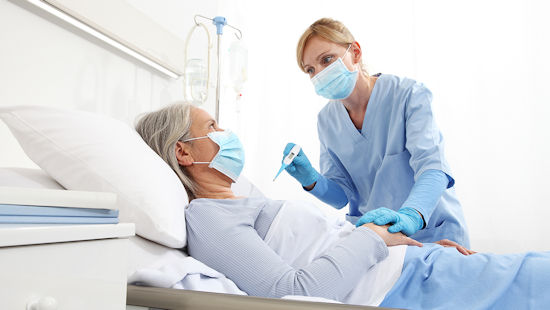 Philip C. Carling, MD, published "Health Care Environmental Hygiene: New Insights and Centers for Disease Control and Prevention Guidance" in Infection Control and Hospital Epidemiology journal. Dr. Carling is a Clinical Professor of Medicine at Boston University School of Medicine and a key opinion leader in methodologies and process improvement programs to evaluate and enhance patient area cleaning and disinfection in hospitals and other settings. In the paper, Carling highlighted the importance of patient-zone environmental hygiene, sharing the key points:
Optimizing patient-zone environmental hygiene plays a critical role in mitigating the transmission of healthcare-associated pathogens, particularly Clostridioides difficile.
New research is clarifying the important role of asymptomatic carriers of Clostridioides difficile in transmission.
Hydrogen peroxide/peroxyacetic acid-based disinfectants provide for more effective approaches to patient-zone environmental hygiene.
Although hand hygiene and environmental hygiene individually represent basic horizontal interventions to prevent transmission of health care-associated pathogens, it is important to recognize that these 2 interventions are interdependent.
Read the full study here, or learn more about Ecolab's environmental hygiene programs.