Empowering Equity: Perspectives on Leading with Empathy
Sima Hussein, director of audit account services, Global Food Retail Services shares the power of empathetic leadership and how it builds a foundation to a strong work-life balance and high-performing teams.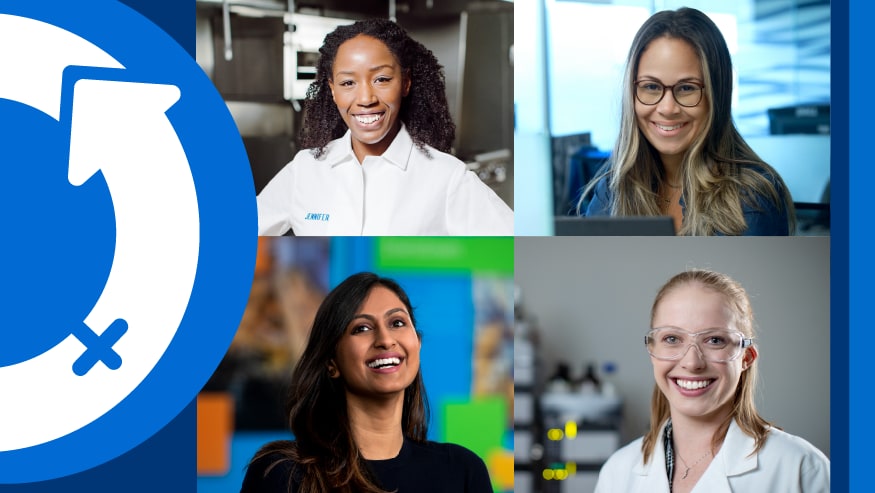 Embrace Equity. This is the theme for International Women's Day, a day to celebrate the progress that has been made in advancing gender parity, and to raise awareness of the challenges that women still face in achieving full equality.

For years, I've been indoctrinated with phrases like, "All people are created equal" or "Treat others as you would like to be treated." Essentially, treat everyone the same.

However, we're not all the same, and while that is something to celebrate, it's also a moment to pause and reflect on the importance of equity. Equity recognizes we are not all starting from the same place or have the same needs that enable us to be successful at work, home and in society.

Take me for example, I am a Muslim, Arab-American woman, mother of two active boys who grew up partially in the United States and Middle East. Based on my background, the things that motivate and are important to me may be different from others. Essentially, equity refers to giving everyone what they need to be successful, taking into account their individual differences, interests and circumstances, and above all, respecting those differences.

As a leader of people, fostering an equitable work environment requires empathy and a strong understanding of cultural competence. To achieve this, I must get to know my team and engage them to understand the interests that each team member has. This is how I find common ground and learn about the things that make each of us unique.

Having these conversations signals to my team that this is a safe space to open up and share their thoughts, concerns, and ideas, which ultimately leads to an increase of productivity and innovation.

Through open conversations with my leaders about my own needs to be successful in the various roles I've held, I've been able to diversify my career path and grow within the company over the past nine years.

Early in my career, before I had children, I had much more flexible boundaries in terms of when and how long I worked. Today, those boundaries have become more rigid to ensure that I am not only thriving at work but thriving as a mother, spouse, friend and member of my community.

To promote this healthy balance, I share my personal family needs, whether it be school or activities, with my supervisor and my team. They know this is important to me and it humanizes me. This allows me to also set boundaries and realistic expectations, which is crucial for achieving happiness and success, regardless of whether I'm focused on parenthood, volunteering, travel, fitness and health, education, or community engagement. Setting these boundaries allows me to balance my personal life, while still achieving my work goals. We have to hold ourselves accountable for our work-life balance.
The way Ecolab embraces empathetic leadership and a commitment to embedding diversity, equity, and inclusion in all aspects of our work has transformed the way we work as a unified team. I'm grateful for my experience with this company and eager to continue learning and growing.
If you're looking for a new opportunity, you can learn more about joining Ecolab here.
"Fundamentally, it's about recognizing that we're all human with the same desire to be successful in our professional and personal lives, but with different needs to reach that success."
Sima Hussein
Director of Audit Account Services, Global Food Retail Services
Listen to our leaders and members from our employee resource group, E3, discuss how they embrace equity in the workplace: