Environmental Hygiene Monitoring Methods: A Review and Comparison
PRESENTER: Linda Homan, RN, BSN, CIC, Sr. Manager Clinical Affairs
LOCATION: Virtual Webinar
Join Ecolab for a FREE, virtual educational activity to review and compare methods for monitoring environmental hygiene in healthcare, presented by Linda Homan, RN, BSN, CIC and senior manager of clinical affairs for Ecolab Healthcare. this is intended for environmental services leadership, infection preventionists and other healthcare professionals with interest in understanding environmental monitoring methods used to evaluate the thoroughness of healthcare environmental hygiene.
During this 50 minute presentation we will:
Review environmental monitoring methods available today - direct observation, culture, adenosine triphosphate (ATP) testing, and fluorescent markers
Discuss professional guidelines related to environmental monitoring in healthcare
Compare and contrast ATP and fluorescent markers as environmental monitoring methods
Two sessions are available: This session on October 27, 12-1:00 PM CST, or an alternative session on October 28, 2-3:00 PM CST.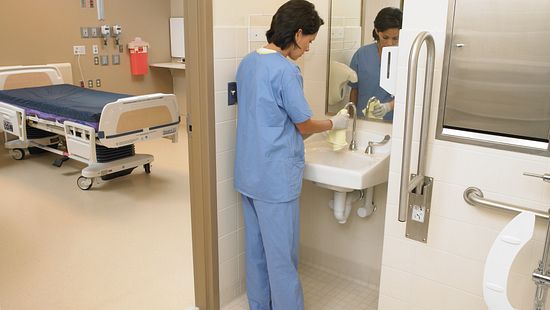 *This webinar does not provide Continuing Education credits for attendees