Ecolab solutions helping lead the fight against SARS-CoV-2
SARS-CoV-2, the virus that causes COVID-19, is estimated to survive several days on surfaces.[1] Transmission also is facilitated by touch and contaminated hands.[2] Frequent cleaning and disinfection of surfaces and hand hygiene is critical to helping slow the spread of COVID-19.

As businesses face heightened expectations for cleanliness and more stringent regulations to help reduce the risk of exposure to COVID-19, Ecolab is here to help. Minimizing risk of COVID-19 transmission in your business starts with the use of the right product, program and training.

When it comes to products and programs, Ecolab has one of the broadest portfolios of solutions designed to address COVID-19 including hospital disinfectants, food-contact sanitizers, hand hygiene solutions and other cleaning products.

Based on our understanding of how pathogens like coronaviruses work, our global team of more than 1,200 scientists work with regulatory agencies to ensure each product registration includes claims of demonstrated effectiveness, so that you know the products you're using are the best available for your business environment.

In the U.S. Ecolab has secured emerging pathogen claims for a broad range of products including hospital disinfectants and food contact sanitizers approved for wide variety of applications from concentrates, ready-to-use wipes to electrostatic spray.

Products Proven Effective Against SARS-CoV-2
These disinfectants and food contact sanitizers are proven to kill the COVID-19 virus.
No related product pages were found.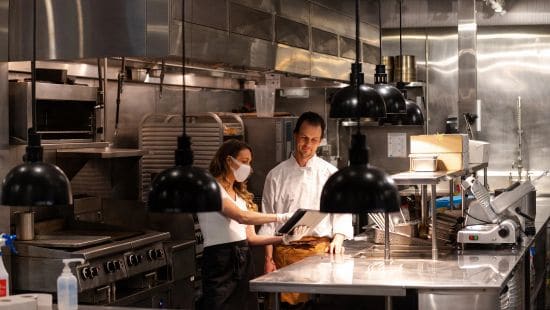 COVID-19 EXPERTISE AND GUIDANCE

COVID-19 Related Articles
Read more about the latest news related to COVID-19 and how Ecolab helps fight the pandemic.
No related blog articles were found.