Ecolab Digital Center
Bangalore, India

Ecolab Digital Center (EDC), Bangalore, India
Protecting What's Vital
We are united by our purpose to make the world cleaner, safer and healthier –
helping businesses succeed while protecting people and vital resources.

Our Legacy
Our storied history has made us who we are, establishing a legacy of global good.

A trusted partner for millions of customers, Ecolab is a global sustainability leader offering water, hygiene and infection prevention solutions and services. We remain committed to building a 100% positive future, together with our customers, suppliers, partners and communities.
Technology plays a pivotal role in bringing this vision to life. Ecolab Digital Center, a specialized global engineering and innovation center, was established in 2018 in India to accelerate this vision.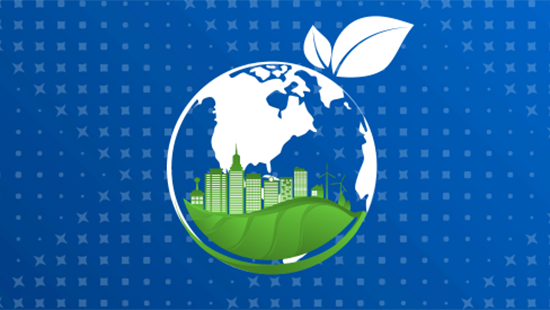 Building A 100% Positive Future, Together.

Our Purpose and Vision
At EDC India, we design and develop in-house software to support digital solutions for Ecolab's businesses, divisions, and functions, building their technology backbone and digital future.
What We Do
We combine Ecolab's best-in-class chemistry, innovative science, and deep knowhow with our advanced enterprise and digital engineering capabilities to enhance value creation for our customers and help them reduce water consumption toward net zero, meet their sustainability objectives, increase operational efficiencies, and improve their outcomes — Protecting What's Vital™.

It's why the most trusted brands rely on us around the world to protect their products, their operations, and the places where people eat, sleep, work, play and heal.
It's time to shape your career and make an impact by putting your talents and passion to work with a true global leader.
Discover your ideal career at Ecolab.
Visit EDC Career Opportunities
EDC Leadership
The members of our Leadership Team represent a broad range of experience with one very important shared vision of protecting what's vital with the help of technology solutions at Ecolab.

Read More About Our Leadership Team
Life at EDC
At EDC, our customers impact what matters most to quality of life. When they succeed, we succeed, together.
Our values guide how we work together to achieve our purpose — the fundamental beliefs upon which our business is based. They guide our interactions with each other and our customers.
We reach our goals
We do what's right
We challenge ourselves
We work together with diverse perspectives
We make a difference
And we do all this with care, putting safety first
This is a carousel. Use Next and Previous buttons to navigate, or jump to a slide with the slide dots.
Our Associates, Their Words
Want to know how it's like working with the Ecolab Digital Center. Well! Let's hear it from our associates who have played a pivotal role in this incredible journey of protecting what's vital.
Delivery Manager, Ecolab Digital Center
"Working at Ecolab has been truly rewarding. In my four years here, my efforts have consistently been recognized, filling me with pride. The abundance of opportunities and daily challenges fascinate me, bringing a sense of accomplishment. Ecolab's inclusive environment empowers me to contribute my innovative ideas and be my authentic self.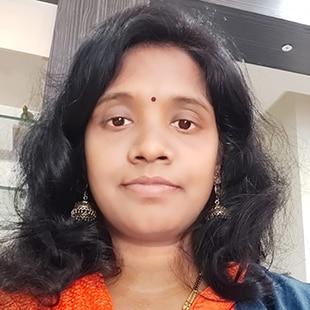 Project Manager, Ecolab Digital Center
"Joining Ecolab and EDC has been a game-changer for my career. I am empowered here with all the required freedom to make any decision that nurtures me and my teams. I always feel that I am surrounded by leaders with great servant leadership skills, motivated teams, plenty of growth opportunities, and people who encourage my endeavors. Being a part of EDC has not only enabled me to reinvent myself but has also filled me with pride and happiness."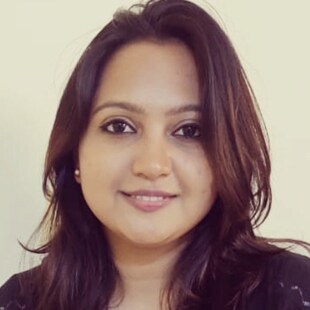 Human Resource Business Partner, Ecolab Digital Center
"At Ecolab, I found everything I was looking for: learning and growth opportunities, global exposure, inspiring women leaders, and dedicated mentors. The work culture actively embraces diversity, inclusivity, respect, and collaboration. I have an amazing support system in my colleagues and leaders. Since joining last year, I have worked on key initiatives, expanding my horizons. It fills me with pride to be part of a company that values sustainability while protecting what's vital."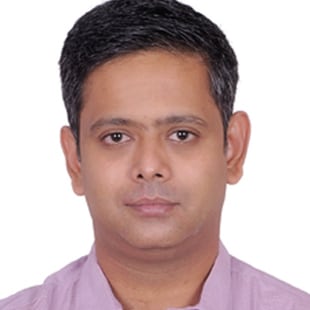 Manager, Ecolab Digital Center
"As an associate at Ecolab Development Center (EDC), I have found an environment that fosters growth, collaboration, and empowerment. The camaraderie amongst colleagues is unparalleled, creating a positive and inclusive work environment. I am proud to be associated with Ecolab, an organization that not only prioritizes employee well-being but also champions sustainability and environmental stewardship."
Connect With Us
Share your thoughts about Ecolab Digital Center on LinkedIn!