How Companies Can Tackle Water and Climate in India and Across the Globe
Ecolab CEO Christophe Beck discusses water, climate and business action during recent trip to IMEA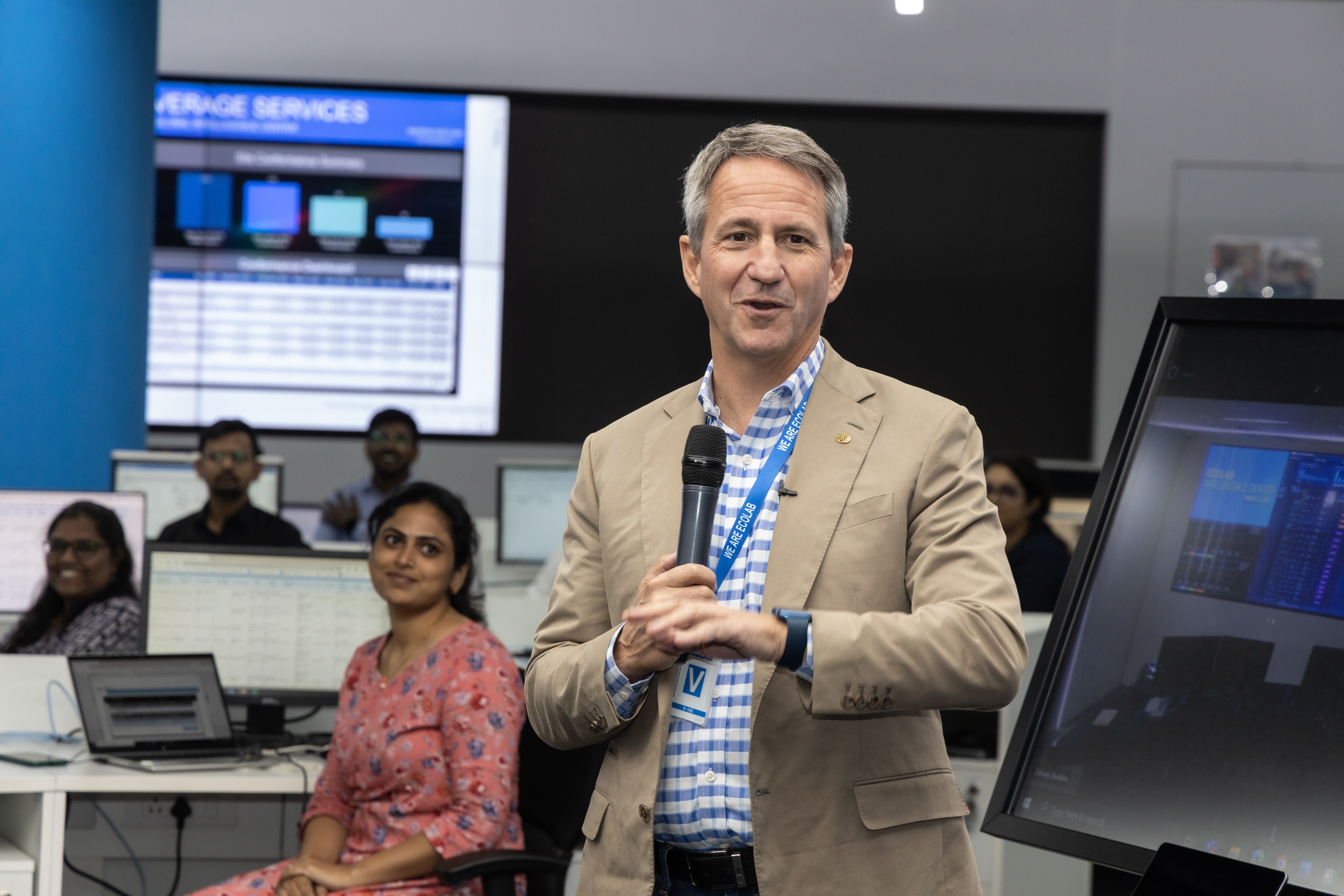 Ecolab CEO Christophe Beck at Ecolab Global Intelligence Center, in Pune, India.
Without urgent collective action, the world will face a future defined by water scarcity and climate challenges. In water-stressed regions like India, difficulties accessing drinking water will only be exacerbated.
Businesses operating in such regions must champion efforts to avert the impending water crisis, so says Ecolab Chairman and CEO Christophe Beck.
Beck recently spoke with ET Infra—the Economic Times of India's special vertical focused on the business of infrastructure—about the water crisis and how businesses can be part of the solution during his recent trip to IMEA.
As a fast-growing country with concerns about water access already at its doorstep, India is one stark example of the "macro picture" of our water and climate challenges.
"By 2030, we need 56 percent more water than what nature can provide," Beck says in the article. He continues: "When you think about how many people [don't have] access to drinking water, this is true in India and around the world."
Beck goes on to explain that businesses have the ability to turn the tables—after all, 150 companies can impact a third of the world's water usage—and that he sees industries across India recognize the seriousness of the issue. But businesses are not motivated only by existential need, Beck says, "they want to do what is right for the community as well."
To read more about Ecolab's outlook on global water issues, the role of industry and how the new Ecolab Global Intelligence Center in Pune, India, enables Ecolab's customers to take necessary stewardship action, read Beck's full comments in ET Intra.
READ THE FULL ARTICLE ON ET INFRA