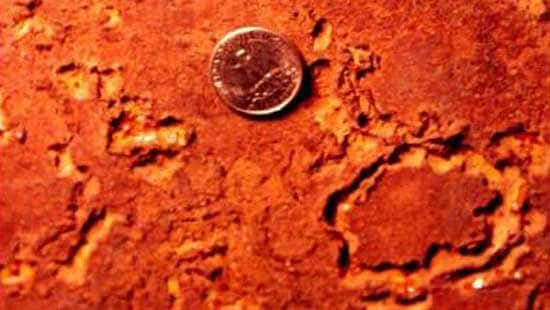 3D TRASAR™ Technology for UAN Solutions
3D TRASAR™ Technology for UAN Solutions represents a step change in asset protection and quality assurance by monitoring corrosion inhibitor concentration, pH, temperature, corrosion rates, and percent Nitrogen content in real time, 24/7/365.
UAN Information
Urea ammonium nitrate (UAN) is very popular source of nitrogen fertilizer in North America. The beauty of UAN is that it delivers a high concentration of both fast and slow release nitrogen nutrients in an aqueous form that can be stored at reasonable ambient temperatures. UAN owes much of its popularity to the ability of mixing herbicides with the UAN solution for one-pass application on the farm.
The downside of UAN is that it is highly corrosive to storage tanks, pipes, rail cars, and agricultural application equipment. Left Untreated, UAN corrosion can lead to following detrimental impacts for producers:
Unscheduled plant shutdowns
Discoloration and sludge formation
Damage to storage tanks and rail cars
Increased maintenance and downtime costs
Increased financial and environmental claims
Nalco Water has been manufacturing UAN corrosion inhibitors and servicing UAN producers and dealers worldwide for nearly 20 years. This experience, combined with world-class research and on site technical service, has allowed Nalco to develop a fully integrated approach to UAN corrosion management. This thorough approach has made Nalco the global leader in UAN corrosion management products and services.
Benefits:
Instantaneously identifies parameters that are outside established limits for minimal corrosion rates and % Nitrogen content
Catches problems not identified by periodic laboratory testing
Helps UAN producers identify, correct, and solve the root cause
Significantly improves UAN quality consistency and asset protection
More tightly controls % Nitrogen content and increases profitability
Enhanced Corrosion Control = Peace of Mind
Before 3D TRASAR Technology:
Erratic inhibitor dosage and Frequent acidic events
After 3D TRASAR Technology:
Consistent inhibitor dosage and Fewer, less severe acidic events
Increased Profitability
For UAN 32, two pounds of Nitrogen is "given away" for every 0.1% above the target of 32.0%. Accurate on-line %N monitoring in real time means process adjustments can be made on a more frequent basis, thereby reducing product costs and improving profitability.