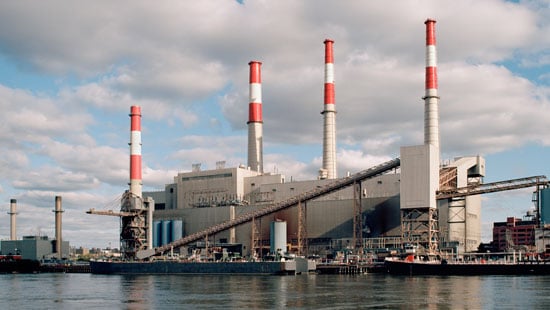 MerControl 7895
MerControl 7895 technology (US Patent 6,808,692) is a simple, liquid based, method for increasing mercury oxidation rates to facilitate mercury capture across existing Air Quality Control Devices, such as electrostatic precipitators, w-FGDs, etc. MerControl 7895 technology can be used in conjunction with other mercury control technologies, for example, activated carbon and mercury reemission suppressants including MerControl 8034/8034 Plus technology, to reduce overall compliance cost.
Product Details
Advantages of MerControl 7895 Technology
Low capital feed systems with a small footprint
Liquid additive simplifies application, distribution and control
Multiple potential application points yield flexibility in retrofit design
Improves mercury capture efficiency of existing air quality control devices (electrostatic precipitators, fabric filters, spray dryer absorbers and w-FGD units) without adverse effects on equipment performance.
Provides a flexible and rapid response to fluctuations in operations and fuel quality that impact mercury emissions
Can be used in conjunction with activated carbon injection (ACI) to lower carbon usage and thereby improve fly ash quality
| Product Size | Part Number | Details |
| --- | --- | --- |
| 256 gal | 7895.52 | Totes/Intermediate Bulk Containers (IBC's) |
| 3,169 gal | 7895.91 | Bulk Tankwagon (~45,000 lb) |
STORAGE TANKS
Storage tanks for MerControl 7895 should be constructed from AISI 316 Stainless Steel or Carbon Steel protected by an epoxy lining. It is also possible to use FRP (Fiberglass Reinforced Plastic) tanks.
PIPEWORK
Stainless steel or plastic polypropylene piping can be used.
PUMPS
Pumps are usually constructed of 316 stainless steel contact parts.