Ecolab and Microsoft Donate Hand Sanitizer During COVID-19 Pandemic
Donation included enough product to sanitize 1.6 million hands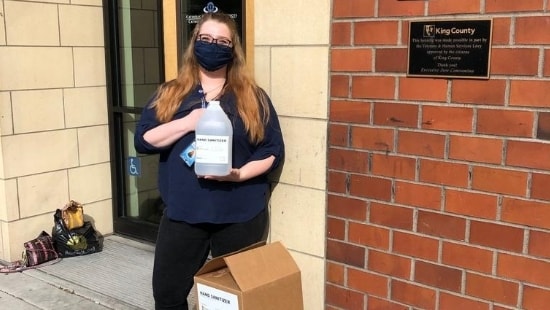 Community organization receives hand sanitizer
Ecolab Inc., the global leader in water, hygiene and infection prevention solutions and services, has teamed up with Microsoft to donate hand sanitizer to first responders and organizations in communities throughout the U.S. where Microsoft operates datacenters. This donation included enough product to sanitize 1.6 million hands.
"We're proud to work with Microsoft to help combat the spread of COVID-19 in our communities and ensure the safety of their employees who are providing critical support for datacenters," said Heather Dubois, vice president and general manager of the Global Data Center Solutions for Nalco Water, an Ecolab company, who helped organize the donation with Microsoft.
---
"Through the generosity of Ecolab, we have also been able to support community organizations that also have a great need as the pandemic impacts their ability to deliver services for families and businesses in their hometowns."
---
Noelle Walsh
Corporate Vice President for Microsoft Cloud Operations and Innovation

Ecolab supplied Microsoft datacenters, designated as essential businesses during the pandemic, with hand sanitizer to help ensure the health and safety of their Datacenter Operations teams. Ecolab also produced additional hand sanitizer for distribution to community organization in locations where Microsoft operates datacenters. The Microsoft Datacenter Community Development team helped facilitate the donations.
"The health and safety of our datacenter team is a top priority, and Ecolab helped meet a critical need as we managed the impact of COVID-19," said Noelle Walsh, corporate vice president for Microsoft Cloud Operations and Innovation. "Through the generosity of Ecolab, we have also been able to support community organizations that also have a great need as the pandemic impacts their ability to deliver services for families and businesses in their hometowns."