During Hispanic Heritage Month: Ecolab Recognized for Latinx Inclusion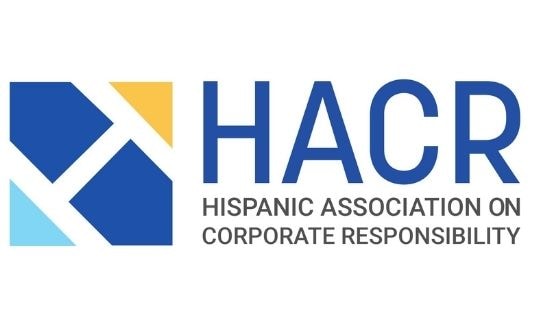 Logo for Hispanic Association on Corporate Responsibility
Ecolab was recently recognized through the company's participation in the 2020 HACR Corporate Inclusion Index (CII), a research initiative conducted by the Hispanic Association on Corporate Responsibility (HACR) and the HACR Research Institute. The index benchmarks the status of Hispanic diversity and inclusion in corporate America and assists Ecolab in identifying the best ways to improve Hispanic and Latinx inclusion and diversity throughout our workforce.

The CII measures inclusion in the fields of employment, procurement, philanthropy, and governance. After an evaluation based on key metrics in these four areas, Ecolab was awarded five stars, the highest level of recognition, in the areas of employment and governance.

"We are committed to diversity, equity and inclusion both inside and outside of our company's walls," said Ecolab's Marina Pariseau, vice president, Human Resources – Global Diversity, Equity and Inclusion. "We take this responsibility seriously and we are proud to have our efforts recognized by the HACR organization. We have much more to do across our enterprise and have started to broaden our DE&I efforts. During Hispanic Heritage Month, we are especially grateful for the contributions our Hispanic and Latinx employees make for our company and customers every day. We look forward to driving continued progress."

To drive inclusion and help its employees feel a sense of belonging, Ecolab currently supports 10 Employee Resource Groups (ERGs), including one focused on its Hispanic and Latinx community, called Hispanics & Advocates Collaborating at Ecolab for Results (HACER – which is distinct from the external HACR organization). Ecolab's ERGs provide advocacy and leadership to encourage the growth and development of Ecolab associates and business partners, including those of Hispanic/Latinx descent. The ERGs also support Ecolab's business growth.

"On behalf of HACR's Board of Directors, we congratulate Ecolab for keeping Hispanic inclusion top of mind," said HACR Senior Vice President and Chief Operating Officer Dr. Lisette Garcia. "By promoting Hispanic inclusion, businesses like Ecolab are cultivating a corporate culture that encourages forward thinking, which sustains their ability to outpace competitors."

To access the 2020 HACR CII report, visit hacr.org/hacr-cii.