Ecolab joins Gender and Diversity KPI Alliance
Partnership reinforces commitment to diversity, inclusion, through measurable achievements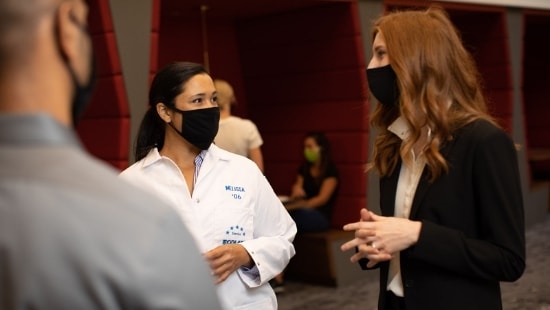 At Ecolab, we believe a diverse, inclusive and purpose-driven workplace is critical to the success of our organization, our associates, and our customers and communities.
To further advance our commitment to diversity, equity and inclusion (DEI), we have joined the Gender and Diversity KPI Alliance (GDKA). The GDKA is a group of advocates, corporations, academics, and trade organizations that support the adoption and use of a set of Key Performance Indicators (KPIs) to measure gender and diversity in their organizations.
"Advancing DEI values has long been a goal at Ecolab and though we are already serious about tracking our progress, joining the Gender and Diversity KPI Alliance adds another layer of accountability," says Laurie Marsh, executive vice president of Human Resources at Ecolab. "Now everyone can see, based on clearly measurable goals, how we are working to build a more inclusive culture and an environment where everyone can maximize their potential."
GDKA's primary KPIs include the percentage of representation on an organization's board, representation percentages by employee category at the organizational and/or management levels and pay equality. These KPIs were chosen because they spotlight progress throughout an organization's structure. Ecolab will use them to better understand how we are performing as an inclusive workplace, where we have room for improvement and how we can continue to expand on our existing DEI goals, including:
-
Improving gender representation on our board of directors, currently at 38% women and above the industry average, to gender parity.
-
Increasing management-level gender diversity to 35% in the next decade with the ultimate goal of gender parity.
-
Increasing management-level ethnic/racial diversity to 25% in the next decade to meet full representation of the U.S. workforce at all levels.
Ultimately, joining the GDKA helps Ecolab continue to be a global leader in DEI, because it enables us to track clear data and drive measurable, organization-wide progress. The initiative is a significant boost to our ongoing efforts to manage our workforce better, build a strong, diverse talent pipeline and improve our performance. At Ecolab, we strive to push ourselves every day to be an equitable workplace for all our associates.