Ecolab and Cargill Support Emerging Technologies Across Food Supply Chain with New Techstars Farm to Fork Accelerator Class
The 2021 class of startup companies are changing the face of food and ag workforce development, research, retail and more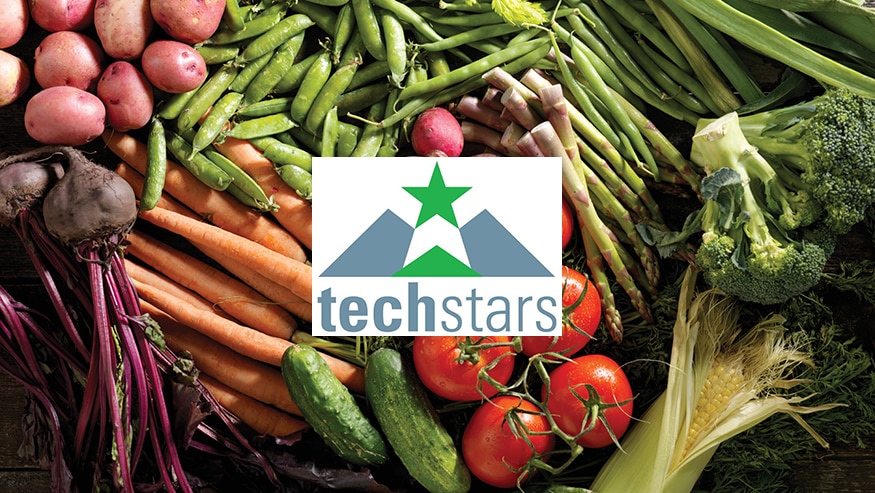 There are 11 startups on the 2021 Techstars Farm to Fork Accelerator class.
Ecolab and Cargill today announced the latest class of entrepreneurs to join the Techstars Farm to Fork Accelerator, a three-month, mentorship- driven program that engages early-stage entrepreneurs changing the face of the global food system. The 11 startups in the 2021 Techstars program are utilizing technology to drive innovative solutions in areas such as the future of food retail, food safety, and workforce development and management.
The food value chain is one of the last major industries to completely modernize, but the latest technologies are having a major positive impact throughout the food system, says Techstars Farm to Fork Accelerator Managing Director Brett Brohl. "We've seen tremendous industry leadership from our partners Cargill and Ecolab in using technology to drive real business value for themselves and customers, and this year's Farm to Fork startups are poised to do the same."
---
"Ecolab believes that innovative ideas can come from anyone and anywhere, and our involvement in the Techstars program is one way that we are helping to advance innovation to benefit the food industry and ultimately, society. We look forward to helping these impressive entrepreneurs advance their solutions and enable a more efficient and sustainable food system.
"
---
John Guttery
Senior Vice President, Enterprise Initiatives
"Cargill is continuing to invest in technology, both internally and externally — putting the best minds, most innovative people and companies to the task of addressing the biggest challenges facing the food system," said Justin Kershaw, Cargill CIO. "Through our continuing work with the Techstars program, we're able to bring established, global business resources and reach to the table while motivating fresh thinking that will help us solve urgent and complex food security and sustainability issues."
Now in its fourth year, the Techstars Farm to Fork Accelerator engages early-stage entrepreneurs seeking to effect positive change across the food system through the improvement of food safety and quality, the use of upcycled materials, and the harnessing of research data for the betterment of the industry. The 11 teams in the 2021 class come from across the United States and the globe, and include the Farm to Fork Accelerator's first two teams from Africa.
Participants receive mentor support from Cargill and Ecolab executives and access to the companies' market expertise and global connections. The Techstars network of successful entrepreneurs, mentors, investors and other partners also work with the selected startups throughout the accelerator program.
The Class of 2021
The 2021 Techstars Farm to Fork Accelerator roster, comprised of 11 startups from across the globe, brings a diverse and innovative perspective to some of the food and ag industry's biggest challenges, with teams focused on providing solutions for a variety of stakeholders along the food value chain from restaurants to farmers and everyone in between. Each of the companies will share progress made during the program and pitch their companies at a demo day on October 15, 2021.
The class includes:
3DIMO; Cape Town, South Africa/San Francisco - 3DIMO is an online marketplace for sale of livestock - vetted using AI & precision analytics; direct from farms of any size. (www.3d-imo.com)
BOxES; Montevideo, Uruguay - BOxES is combining physical & digital technology to democratize space-efficient, convenient, affordable & sustainable retail.
Caddy; Toronto, Canada - Caddy is building the QuickBooks of food safety and traceability. (www.joincaddy.com)
Carbon Origins; Los Angeles - Carbon Origins provides free dine-in quality deliveries on robots trained and monitored by remote VR drivers. (www.carbonorigins.com)
Dispatch Goods, San Francisco - Dispatch Goods is a reverse logistics company accelerating reusable packaging. (dispatchgoods.com)
Hya Bioplastics; Kampala, Uganda - Hya Bioplastics makes cost-competitive biodegradable food packaging using its proprietary decentralized manufacturing technology. (hyabioplastics.com)
Parkday; New York - Parkday builds sustainable, data-driven food programs for companies & their people. (heyparkday.com)
Quartolio; New York - Quartolio is an insight automation platform that synthesizes insight from scientific Big Data in real-time. (quartolio.com)
Science on Call; Chicago - Science On Call is a 24/7 help desk for restaurants, resolving all restaurant technology challenges for a low monthly price. (scienceoncall.com)
UBI Meat Experts; Montreal, Canada - UBI is building a platform for grading and monitoring the quality of cuts in the meat industry, leveraging AI to reduce food waste and improve food safety. (ubibeefinspection.com)
Ziscuit; Atlanta - Ziscuit is a 2-sided reverse auction platform that saves shoppers time and money when retailers bid to fulfill their grocery lists. (www.ziscuit.shop)
For more information on the Farm to Fork Accelerator, visit www.techstars.com/accelerators/farm-to-fork.
About Ecolab
A trusted partner at nearly three million customer locations, Ecolab (ECL) is the global leader in water, hygiene and infection prevention solutions and services. With annual sales of $12 billion and more than 44,000 associates, Ecolab delivers comprehensive solutions, data-driven insights and personalized service to advance food safety, maintain clean and safe environments, optimize water and energy use, and improve operational efficiencies and sustainability for customers in the food, healthcare, hospitality and industrial markets in more than 170 countries around the world. www.ecolab.com
About Cargill
Cargill's 155,000 employees across 70 countries work relentlessly to achieve our purpose of nourishing the world in a safe, responsible and sustainable way. Every day, we connect farmers with markets, customers with ingredients, and people and animals with the food they need to thrive. We combine 155 years of experience with new technologies and insights to serve as a trusted partner for food, agriculture, financial and industrial customers in more than 125 countries. Side-by-side, we are building a stronger, sustainable future for agriculture. For more information, visit Cargill.com and our News Center.
About Techstars
The Techstars worldwide network helps entrepreneurs succeed. Founded in 2006, Techstars began with three simple ideas — entrepreneurs create a better future for everyone, collaboration drives innovation, and great ideas can come from anywhere. Now we are on a mission to enable every person on the planet to contribute to, and benefit from, the success of entrepreneurs. In addition to operating accelerator programs and venture capital funds, we do this by connecting startups, investors, corporations, and cities to help build thriving startup communities. Techstars has invested in more than 2,500 companies with a combined market cap of more than $200B. www.techstars.com
# # #
Contact:
Roman Blahoski, Ecolab
651-250-4724
mediarelations@ecolab.com
April Nelson, Cargill
media@cargill.com