Ecolab Named a 'Best Company to Sell For' for Seventh Consecutive Year
Ecolab ranks #17 on Selling Power Magazine's 2022 Best Companies to Sell For list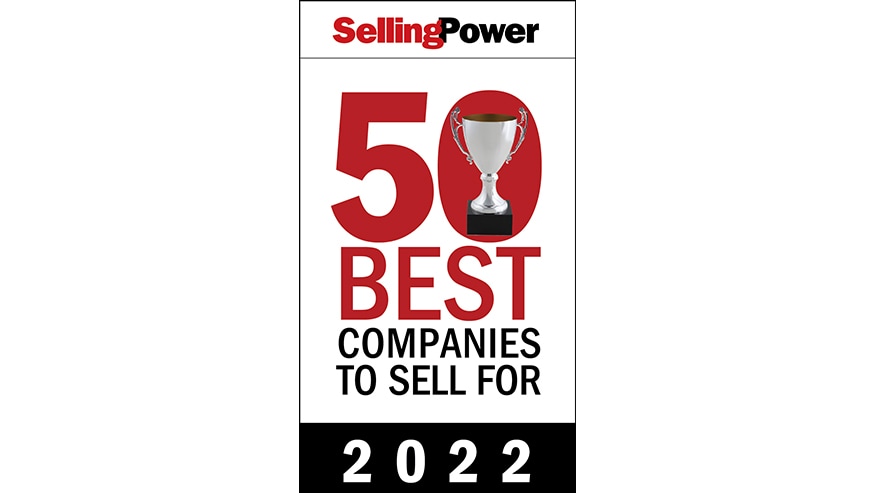 Ecolab ranks #17 on the 2022 Best Companies to Sell For list.
For the seventh consecutive year, Ecolab Inc., the global leader in water, hygiene and infection prevention solutions and services that protect people, planet and business health, has been named to Selling Power magazine's list of the Best Companies to Sell For, ranking #17 on the 2022 list.
The 50 Best Companies to Sell For list evaluates companies of all sizes based on compensation and benefits; hiring, sales training and sales enablement; and diversity and inclusion. Companies were ranked in each category to determine the overall top 50 companies.
"The Best Companies to Sell For have mastered the alignment of people, processes, and technologies and created a sales organization that excels in hiring, onboarding, training and compensation of their sales representatives," said Gerhard Gschwandtner, founder and CEO of Selling Power. "What attracts salespeople to work for these leading organizations is their great culture, their commitment to diversity and their steady support of the sales team by servant leadership that focuses on creating customer value and a meaningful work environment that offers unlimited opportunities to win."
Ecolab's 25,000 sales-and-service associates, the industry's largest and best-trained direct sales-and-service force, is critical to the company's success and helps customers identify and solve their cleaning, sanitizing, food safety, water and energy management challenges. Ecolab provides its sales-and-service team with industry-leading training, technologies and support to help ensure their success as they work to advance operational and sustainability goals for customers.
The 2022 list of the 50 Best Companies to Sell For is available at sellingpower.com.