Ecolab Announces $2 Million Investment in Planned Downtown Saint Paul Beautification Project
Public-Private Partnership with City of Saint Paul Announced at Employee and
Community Event Celebrating Ecolab's 100th Anniversary.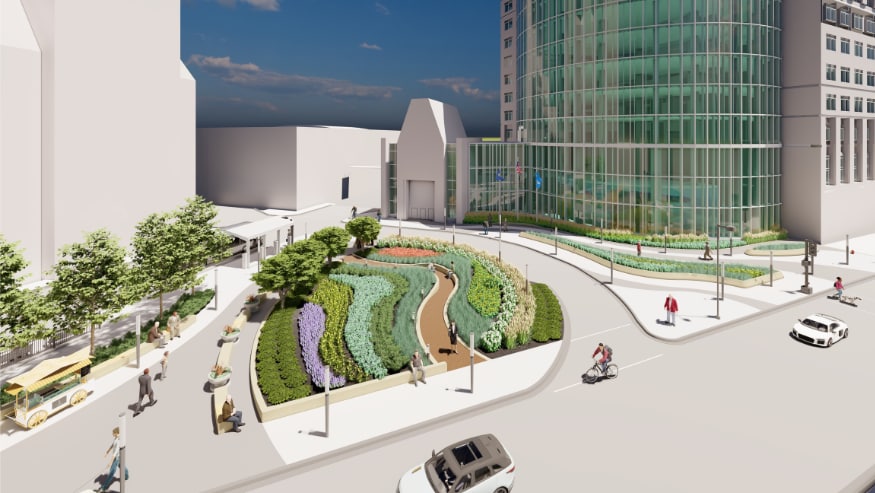 ST. PAUL, Minn. – March 12, 2023 – Ecolab Inc., the global leader in water, hygiene and infection prevention that began as a two-person, Saint Paul-based business, today announced a planned $2 million investment by the company and the Ecolab Foundation in a public-private partnership to convert a sidewalk and concrete plaza into a thriving community green space.

The plans were announced at an employee and community event in Rice Park to celebrate the company's 100th anniversary. Ecolab Chairman and CEO, Christophe Beck and Mayor of Saint Paul, Melvin Carter, announced their support for the beautification of the area located between Ecolab Global Headquarters, the Landmark Center and the historic Hamm Building.

The majority of the 26,000-plus-square-foot area is owned and managed by multiple City of Saint Paul departments, with a small portion designated as Ecolab property. The parties are working together on a multi-stage proposal to transform the sidewalk and concrete plaza into an open, green area that supports their shared goals of a revitalized Downtown Saint Paul. Concepts for the reimagined space include planting trees and native landscaping, pedestrian benches and other natural features to encourage community gathering.

"Since our 1923 origins in the basement of the nearby Endicott Building, Ecolab has been a proud member of the Saint Paul community," said Christophe Beck, Ecolab chairman and chief executive officer.

"For a century now, the growth and success of our City and Ecolab have been entwined," said Melvin Carter, Mayor of Saint Paul. "I congratulate the company on reaching an impressive milestone and am proud to support a plan that creates a new, open space for all of us to enjoy."

"Today, as a global company operating in more than 170 countries, we celebrate 100 years of growth by honoring our humble beginnings and the ongoing connection between our people, our communities and our environment."
Christophe Beck
Ecolab Chairman and Chief Executive Officer
The first phase of the beautification project will be managed by Ecolab and will begin once city approvals are finalized. The initial construction will be managed by Ecolab, funded by the company and the Ecolab Foundation and is expected to take approximately three months. The City of Saint Paul and the Saint Paul Parks Conservancy will lead the project's second phase, which includes the development and implementation of the park revitalization. Saint Paul residents are expected to be able to enjoy the completed project in early 2024.

Photo Resources:
High resolution images of the design concepts are available on request. The final proposal is subject to City review and approval.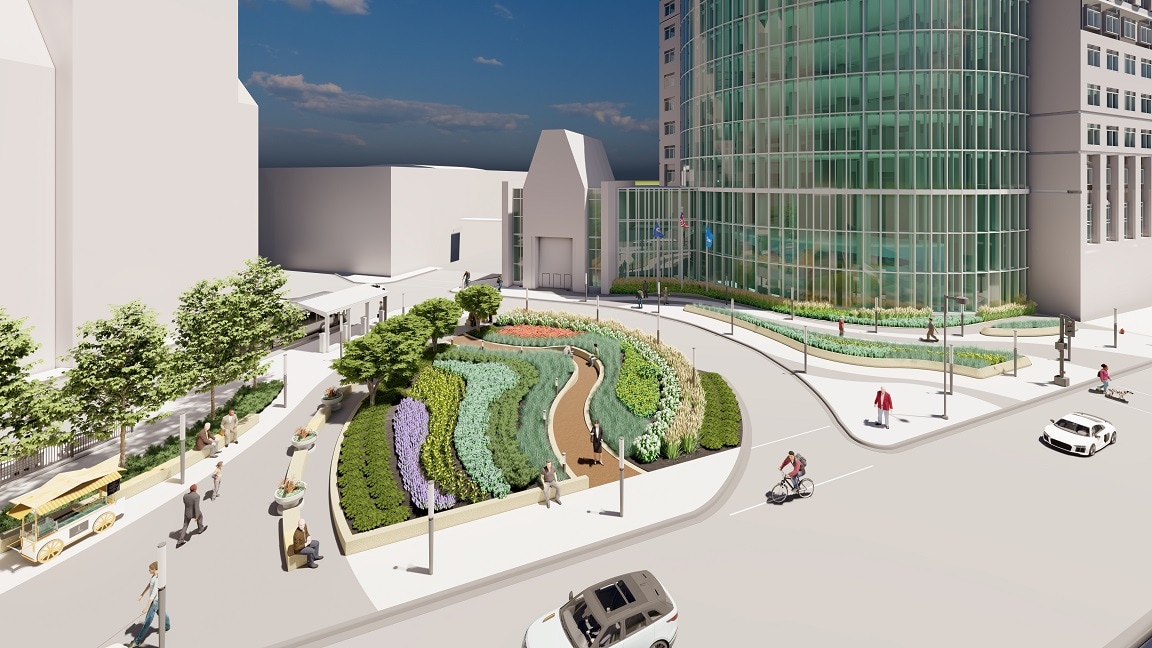 About Ecolab
A trusted partner for millions of customers, Ecolab (NYSE:ECL) is a global sustainability leader offering water, hygiene and infection prevention solutions and services that protect people and the resources vital to life. Building on a century of innovation, Ecolab has annual sales of $14 billion, employs more than 47,000 associates and operates in more than 170 countries around the world. The company delivers comprehensive science-based solutions, data-driven insights and world-class service to advance food safety, maintain clean and safe environments, and optimize water and energy use. Ecolab's innovative solutions improve operational efficiencies and sustainability for customers in the food, healthcare, life sciences, hospitality and industrial markets. www.ecolab.com
Follow us on LinkedIn @Ecolab, Twitter @Ecolab, Instagram @Ecolab_Inc and Facebook @Ecolab.
###
Contact:
Nigel Glennie
+1-651-250-4724