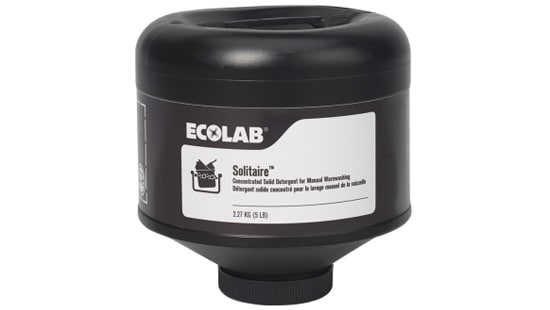 Solitaire™ Concentrated Solid Detergent
Solitaire™ is a concentrated solid manual pot and pan detergent. Its formula loosens up tough baked on food soils and cuts through thick grease with a unique combination of surfactants to loosen food soils.
This low-alkaline approach is easier on the hands than higher alkaline alternatives.