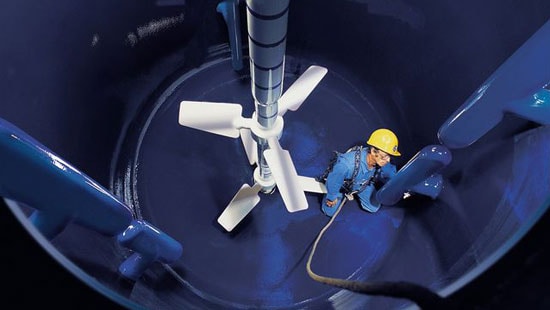 ReStor® Jacket Cleaning Service
As reactor jackets become fouled with iron oxide corrosion, they can seriously affect plant productivity. Over time, internal fouling of the reactor jackets will increase plant production and maintenance costs. The Nalco ReStor® Jacket Cleaning Service for Glass-Lined Reactors facilitates improved production rates and optimizes reactors through improved heat transfer efficiency.
Service Details
Benefits of the ReStor cleaning service: 
Optimized reactor heat transfer, optimized processing times 
Consistent product quality, greater throughput 
Maintain equipment integrity, increased equipment life 
Uphold safety and compliance interests 
Efficiency improvements leading to operational cost reductions 
Capital cost savings
Specialty Chemical manufacturer reduces batch time by 25%; number of batches made per day increased, generating an additional $750,000 in annual revenue
Fine Chemical manufacturer improves process control and plant performance; critical reactors reach and maintain temperature set points through improved thermal efficiency; improved cooling reduces water consumption, and eliminates off-spec product and waste generation.
De Dietrich is a Trademark of De Dietrich Process Systems, Inc. in the U.S. and other countries