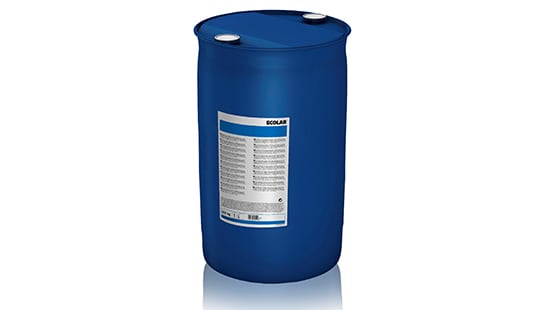 COSA™ CIP 94
A unique alkaline cleaner, Ecolab COSA™ CIP 94 is formulated to remove difficult soils commonly found in the cosmetic and pharmaceutical industries. Examples of these include foundation, lipstick, sunscreen, and pharmaceutical ointments.
Note: This product is only available in North America.
Features and Benefits
Solubilizes and suspends organic soils, such as oil-in-water and water-in-oil emulsions, fatty residues and oils.
Removes water and oil-soluble components of many cosmetic and pharmaceutical formulations.
Eliminates the need for solvents during the cleaning process.
Supported by a complete validation package including techniques for determining acceptable residual levels and analytical methods for residue quantitation.