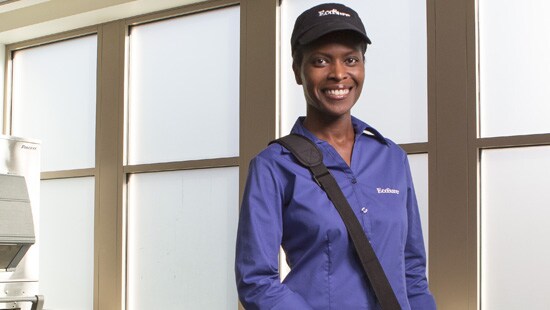 EcoSure SureSight Food Safety Program
Our SureSight Food Safety Program offers onsite expertise and food safety support and resources to help minimize food safety risk to food service providers. Experienced food safety specialists conduct comprehensive assessments within your place of business to expose any food safety risks and give you greater visibility into your operations. Our specialists also provide coaching and training and recommend corrective actions and solutions to help build awareness and drive behavior changes to help enhance operations and promote a culture of food safety.
Additionally, the program provides access to a food safety resource line, food safety newsletters and webinars, and the knowledge and expertise of Ecolab's food safety and public health experts.
SureSight Food Safety Program
The SureSight Food Safety Program is designed specifically to help food service providers promote a culture of safety and drive behavior change within their business to help protect their guests, employees and reputation from foodborne illness and other food safety risks.
The comprehensive program includes a combination of onsite expertise and food safety support resources—including onsite assessments, expert coaching and training, recommended corrective actions and solutions, and access to a variety of food safety support and expert resources. The program helps to:
Expose and minimize food safety risks

Build food safety knowledge and drive behavior change

Provide visibility across your operation

Promote a culture of food safety

Improve health department inspection ratings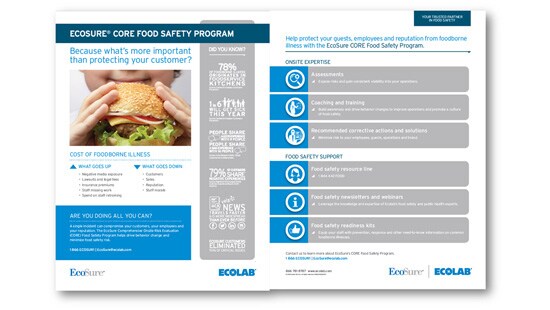 Ecosure SureSight Food Safety Program Brochure