Food Protect
Pest Management Solutions for Food and Beverage Processing
In food and beverage processing facilities, implementing a quality, Integrated Pest Management (IPM) program is a must. A pest infestation can put your entire business at risk. Our Food Protect program is an audit-compliant integrated pest management program that was specifically developed to meet the needs of the food processing industry.

Targeted Program to Meet Your Unique Needs
The Ecolab Food Protect program is a comprehensive Integrated Pest Management (IPM) program designed to minimize pest risk, enable you to meet the requirements of third party audits and ensure food safety. You can tailor the program with additional services to meet the unique needs of your facility.
The program starts with a risk-based assessment of your facility that enables our team to develop a customized approach to eliminating pests in your facility. Furthermore, the program is supported by digital tools and insights through our
customer portal
,
eLogbook
, and Alchemy Training platform. Pest specific coverage can be customized based on your needs.  Customers who place a high value on food safety choose to protect their facilities from
rodents
,
cockroaches
,
stored product pests
,
large fly
,
small fly
, and
occasional invaders
. 
Recently, we expanded our Food Protect program capabilities to include industry leading
fumigation services
.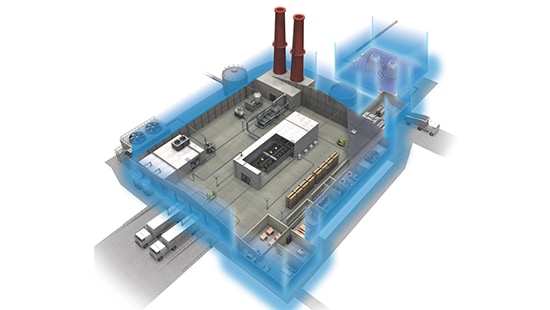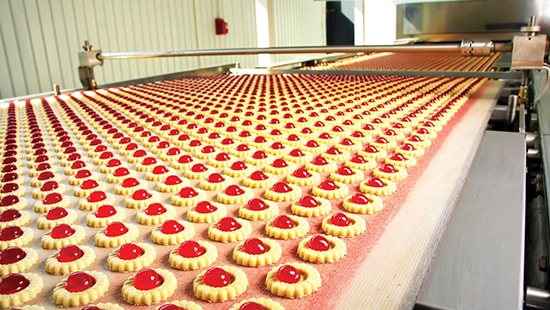 Fumigation Services for Food Processing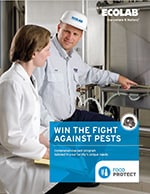 Download the Food Protect Brochure
Consistent Communication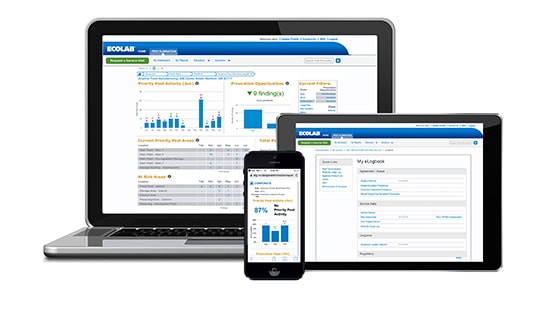 eLogbook Organizes Data in Audit-Friendly Format
Pest Elimination Customer Portal
Our Pest Elimination Offerings
Learn more about all our Pest Elimination offerings
No related pest elimination offerings were found.