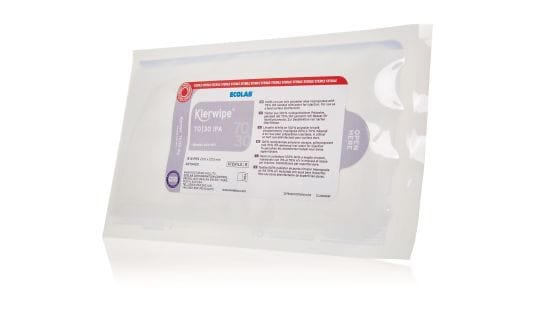 Klerwipe™ 70/30 IPA Blended with WFI – Sterile Pouch Wipes
(Polyester/Cellulose)
Confident wipe-down of critical areas.
Achieve consistent cleaning of high-grade small surfaces with the simple convenience and operator safety of sterile pouch wipes pre-saturated with 70/30 IPA blended with WFI.
Key Product Specifications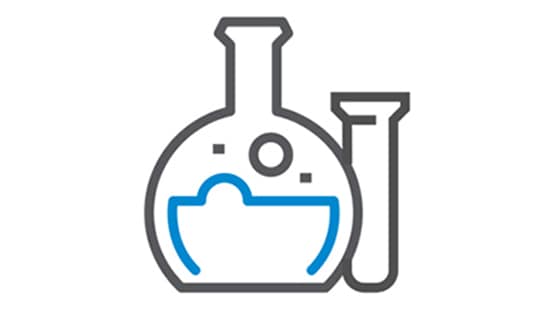 Consistent Cleaning
Pre-saturated with 0.2 micron-filtered 70% isopropyl alcohol solution blended with WFI (endotoxin level <1EU/wipe).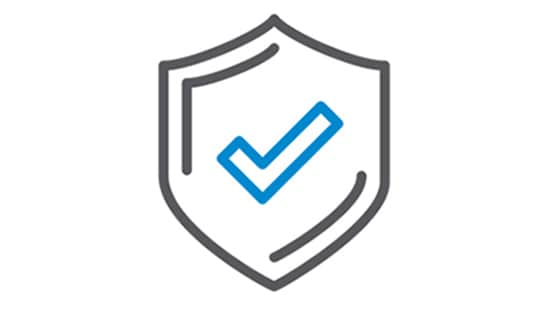 Premium-Grade Nonwoven Substrate
Made from a non-woven polyester-cellulose blend, 55% Cellulose and 45% Polyester. Non-woven and binder free. Basis weight: 58-78 gsm.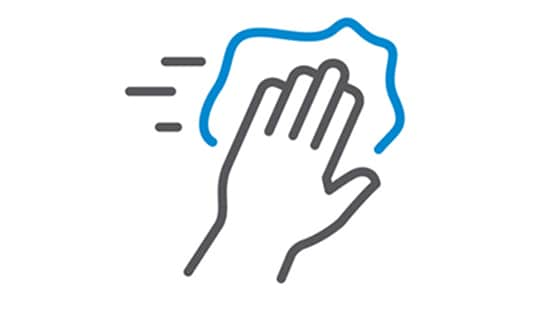 High-Grade Wipes
Pre-saturated wipes are ideal for use in critical processing applications including aseptic processing, RABs, product contact surfaces and other sterile areas.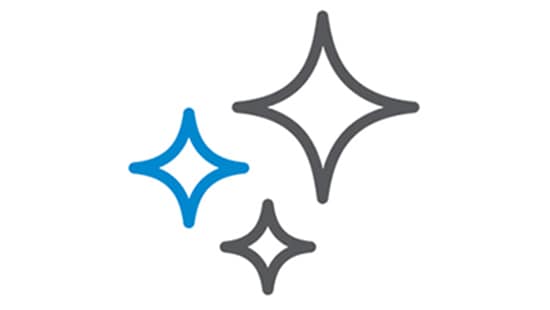 Sterile Production
Ultrasonically sealed and gamma irradiated in a Grade C/ISO Class 5 cleanroom; supported with certificates of analysis and Certificates of Sterility with every batch.
Convenient Packaging
Double bagged to streamline movement into high-grade areas, with Kleartear for easy opening with gloved hands.
Unit of Sale
Unite Size
Non-woven
Substrate
Application Area
20 pouches x
15 wipes
200 mm x 200 mm
45% Polyester
55% Cellulose
For use on hard surfaces in all cleanroom areas

Delivering the Outcomes that Matter
✓ Made for Cleanrooms in a Cleanroom
A Complete Cleanroom Portfolio
See The Full Ecolab Cleanroom Portfolio:
No Clearnoom Products found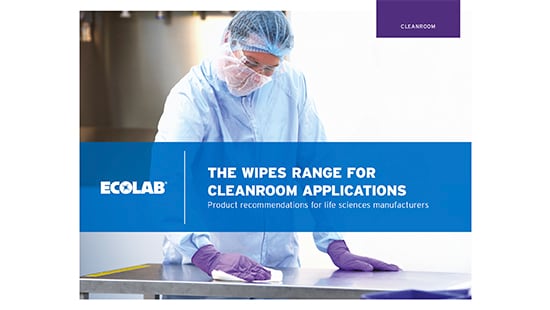 A Complete Cleanroom Wipes Portfolio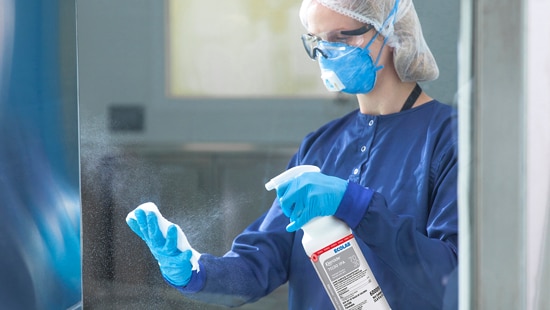 Science-Based Guidance and Support