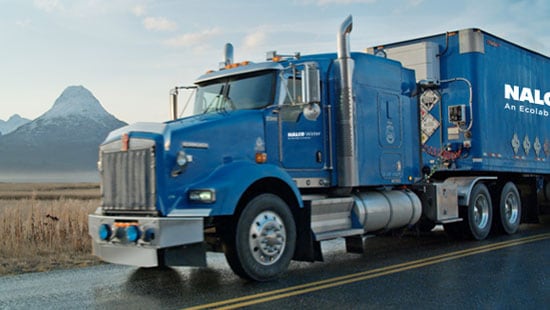 Mobile and Rental Water Services
Nalco Water offers temporary, rental and mobile treatment systems in configurations to ensure that water supply remains uninterrupted and unaffected by emergency or short-term issues. These systems cover a broad spectrum of treatment options, including media filtration, demineralization, reverse osmosis, and membrane separation. Systems may be skid mounted and installed on site. Nalco Water also has trailer mounted systems that contain equipment and instrumentation for a fully automatic and monitored operation.
More Information on Mobile Water Services and Rental Equipment
Installation is as simple as a hose and utility connection, which can be handled by Crossbow Water's skilled installation and service technicians.
Mobile or temporary rental water equipment and systems provide supplemental water to handle short-term water shortages, to meet peak demand, while a system is shut down for maintenance or repairs, or while waiting for new systems to be delivered and/or installed.
Benefits of Nalco Water's Rental Equipment and Mobile Water Services:
Guaranteed water quality and quantity
No capital expenditure
Unmatched service and technical expertise
No on-site handling or storage of chemicals
No floor space required
Flexible finance and contract options