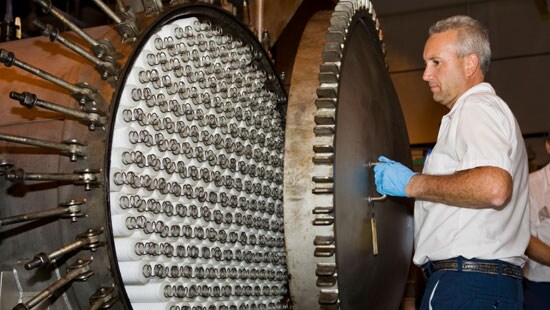 Water Pretreatment Maintenance Services
Nalco Water understands that customer's water systems are critical to their operation. Nalco Water offers comprehensive Water Pretreatment Services to handle any need, simple or complex, related to the pretreatment of water for use in any and every application. Nalco Water offers flexible maintenance and service contracts to help customers get the most value out of their water systems. Highly experienced and trained field technicians are available to serve customers from local service centers across North America.
Water Pretreatment Equipment Maintenance Services Overview
Benefits of Nalco Water's Maintenance/Service Contracts:
Improved manpower deployment
Extended equipment life
Improved efficiency of operation
Expert evaluation and troubleshooting
Professional, reliable service
Minimized downtime
Media and Resin Services
Nalco Water also understands that the performance of a customer's pretreatment equipment is directly related to the quality and condition of the resin and media of the equipment. You can trust Nalco Water with your media and resin service needs.
Benefits of Nalco Water's Media and Resin Services:
Resin reconditioning and regeneration services
Resin system rebeds
Analytical testing
USEPA media disposal
Bulk tanker fill
Super sack salt system – mini bulk