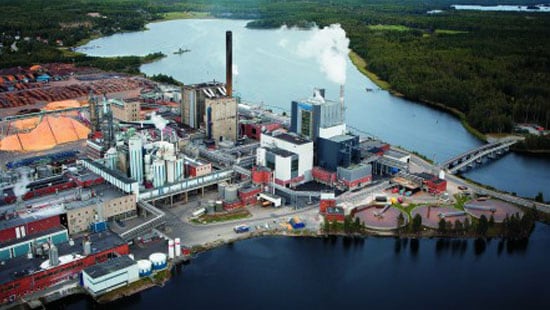 Recovery Boiler Leak Indication
Recovery boilers are a critical component in the economical and safe operation of a modern kraft paper mill. Unscheduled, unnecessary downtime puts severe pressure on other mill operations which can reduce overall mill profitability. However, the possibility for smelt/water interaction and resulting boiler explosion as a consequence of tube failure makes the operations staff likely to conduct an ESP (Emergency Shutdown Procedure) on a unit at the slightest sign of a leak.
Our highly sensitive TRASAR Technology for recovery boiler leak indication is another example of how Nalco Water has been able to provide a better means of measuring and handling safety and reliability concerns in this paper mill application area. TRASAR Technology for recovery boiler leak indication provides a more direct, sensitive and accurate method of measuring critical boiler leaks.
For more information, contact us.
Recovery Boiler Leak Indication for the Paper Industry– Safe & Sure