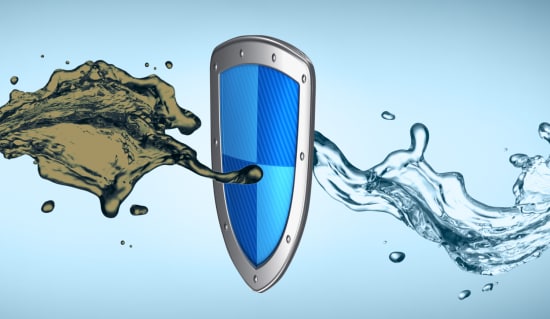 Shield Water Optimizer
protect your water. improve your results.
Shield Water Optimizer is sustainably engineered without phosphates or EDTA, for use with commercial laundry detergents and oxidizers to optimize cleaning performance in every step of the commercial wash process. By attracting and removing metals from the wash water, Shield provides the ideal condition for effective soil removal and unprecedented cleanliness.