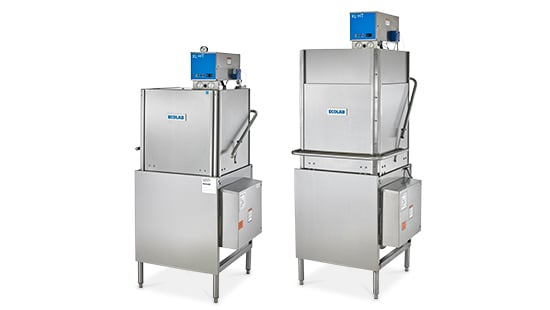 XL-HT / XL-HT VV Dishmachines
A commercial high temperature re-circulating door machine with an onboard booster heater that delivers superior results. Customers have the option to select the Vapor Vent (VV) model which eliminates steam and heat, while requiring no additional space.
This dish machine can use both dual and single point electrical connections.
XL-HT Information

XL-HT VV Information