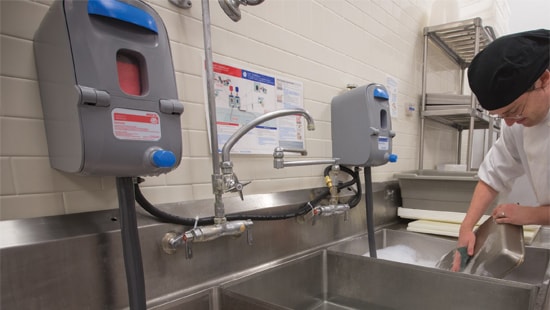 SolidSense™ Dispensing System
A flexible, all solid 3-compartment sink program delivers performance, ease of use, and savings retailers require.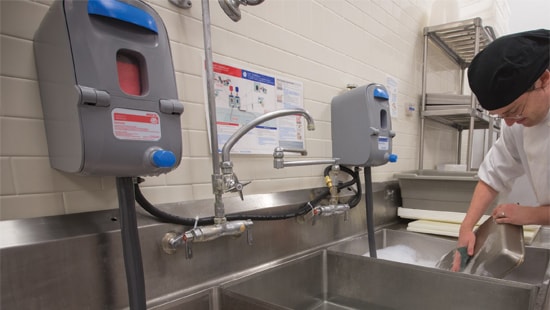 Leveraging proven solid products with the latest advancements in solid dispensing technology, SolidSense now provides improved flexibility, ease of use, and cost controls that are critical for food retailers today.
Powerful grease-cutting in a safe and easy to handle solid block
Broad range EPA-registered solid sanitizer approved from 150—400 ppm
Shape and color-coded blocks to maximize ease of use
Front-loading dispenser for easy refill
64% less tonnage lowers shipping and storage costs
67% less packaging waste
Patented dispensing technology ensures consistent dilution
Click below or call 800-529-5458 for more information.