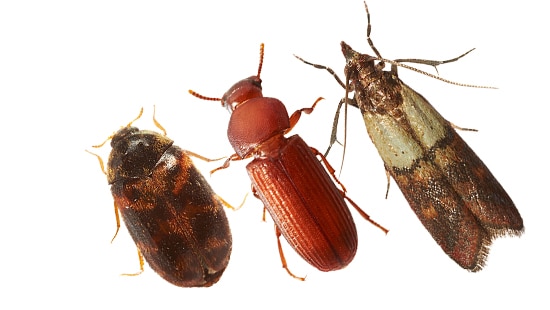 Stored Product Pest Control
If beetles, weevils, moths, or other insects start feeding and breeding in your stored product supply, the impact can be huge. You face extensive product loss, costly production downtime, and audit score deductions. Your brand reputation can take a hit, too.
Ecolab's stored product pest control service drives down current pest activity and prevents future infestations. We'll help you resolve even the toughest pest challenges, so you can keep your business up and running.
The Ecolab Solution to Stored Product Pest Elimination
Whether your facility handles baked goods, pasta, cereal, pet food, powdered milk, or other dry goods, stored product pests are always a threat.
Challenge: There are over 60 species of stored product pests in the U.S. alone.
Solution: Ecolab has board-certified entomologists (insect scientists) who support your Service Specialist in identifying pests and creating an action plan. We have decades of experience controlling every kind of stored product pest. So, no matter what kind of insects you have, our expert team will know how to deal with them.
Challenge: When pests reach a certain threshold, the only option is to stop production and fumigate.
Solution: If emergency fumigation is what you need, Ecolab is here for you. But our science- and data-driven prevention strategies help you head off pest issues before they require urgent attention.
When you partner with Ecolab, you're not just hiring a service technician. You're gaining an entire team of pest elimination experts. Rest assured that we'll do everything in our power to reduce your pest risks.
Your Staff's Role in Proactive Pest Management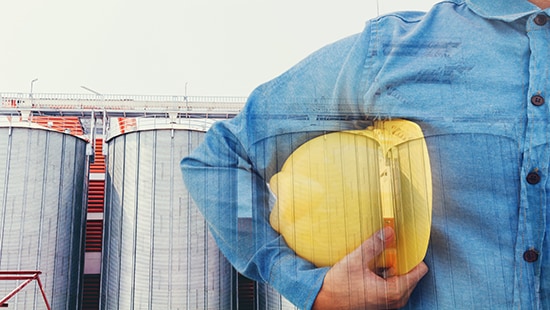 Stored Product Pests Have No Place in Your Facility
Contact an Ecolab Pest Expert
Do you have an active pest problem in your facility that needs elimination?
Want to take action to prevent future infestations?
Fill out this form to request an on-site inspection. If you're not ready for an inspection but want to chat about pest control options, request a callback from an Ecolab Expert.